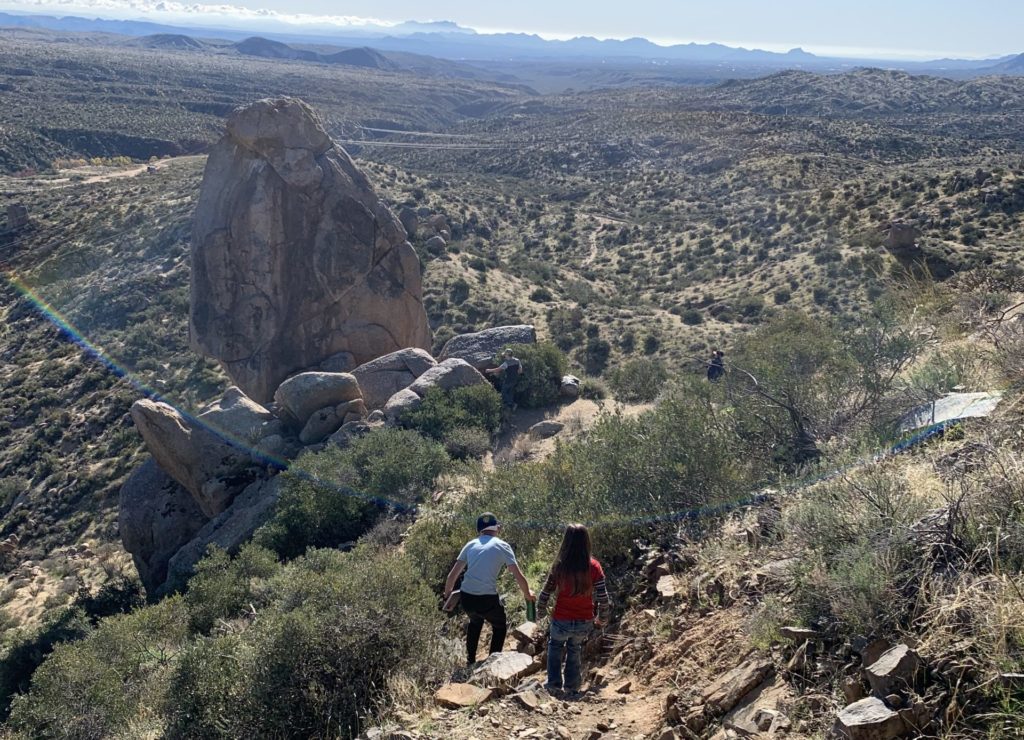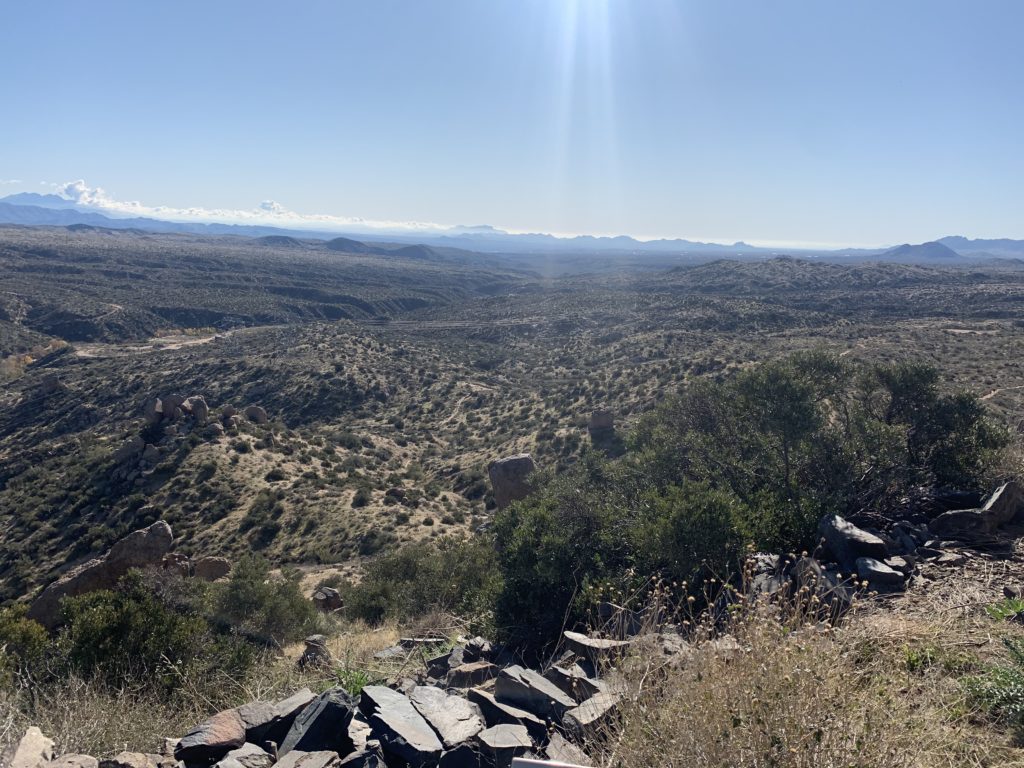 The Sears-Kay Ruins hike was just what I was hoping for. A short hike (only 1.6 m round trip–enough that a toddler could walk it holding my hand) with lots to explore and look at and plenty of space to run wild and free. It delivered on all accounts.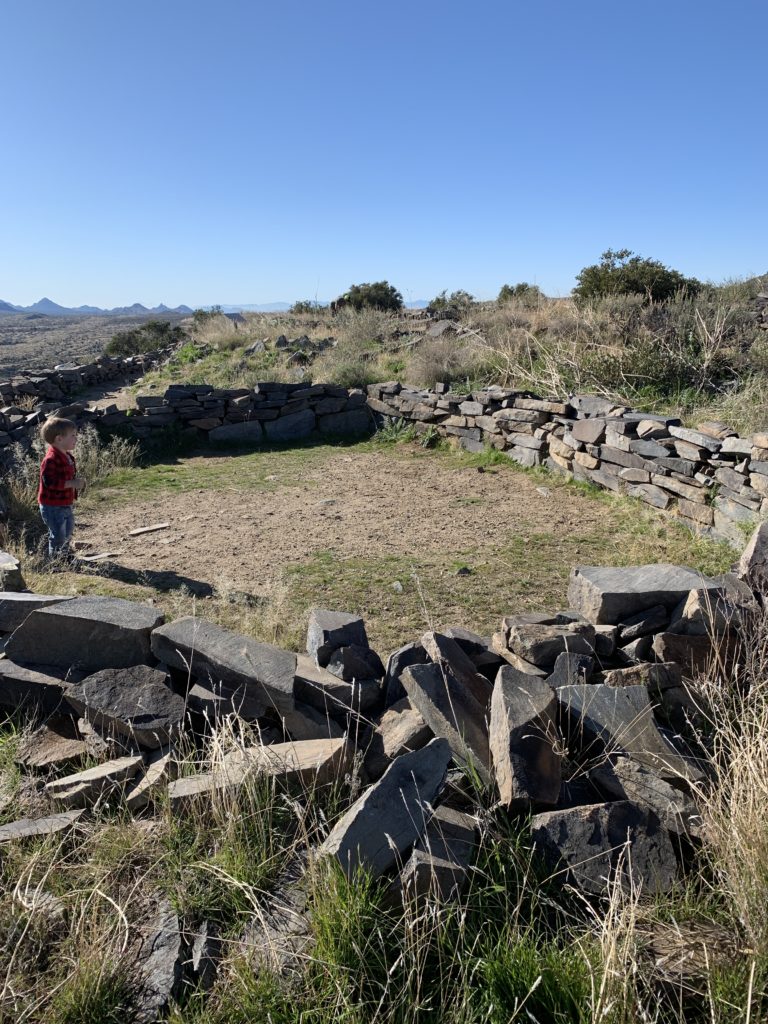 It was an easy 45min drive from my house in Paradise Valley. But once you got there it was felt like you were in the middle of nowhere. The city was nowhere to be seen and we really got to experience what the Indians must have felt when they lived there.
The Hohokom Indians lived there in 1000-1200 AD (pretty amazing to see Pre-Columbus Indian Ruins!) and they used rock masonry. They built by a natural water source (which would have been precious here) and they lived off of mountain goats, deer, and rabbits (they found the bones on site).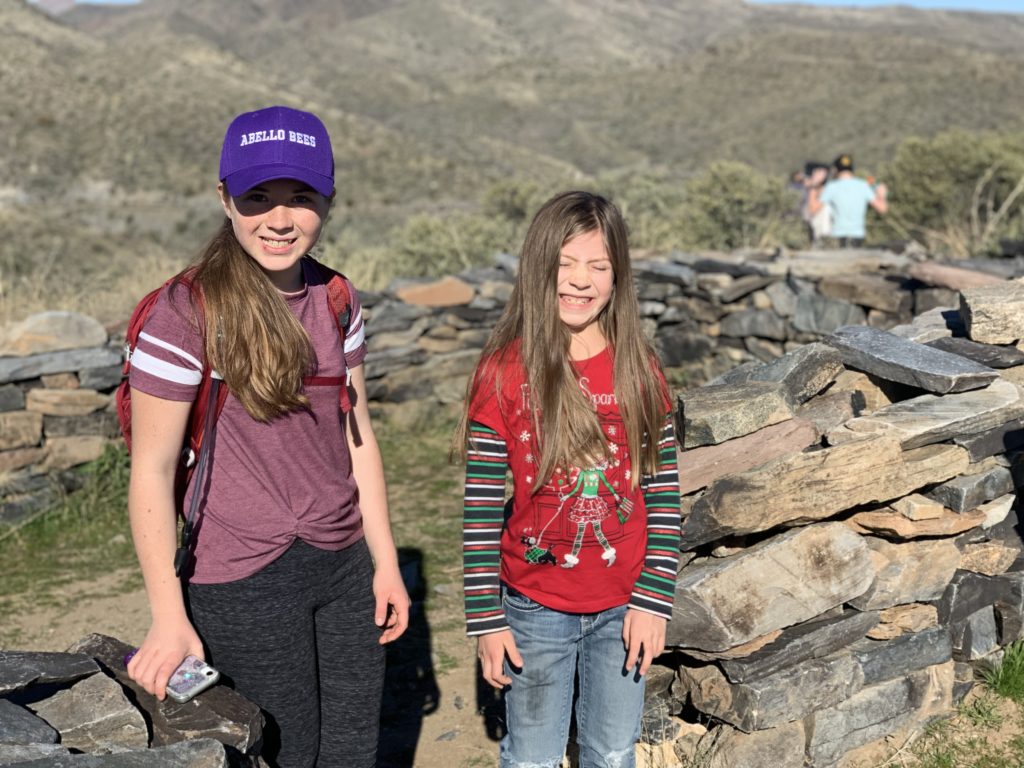 There are lots of metal signs to tell you more about what you are looking at. The path leads you to the very top of a hill where the Indians built there houses. The hill overlooks the valley below and it is very beautiful. There is a GIANT rock as shown in the pictures. The kids were kind of hoping if they threw a pebble at it, it might just go and fall down the hillside (I was very much hoping it would NOT and discouraged ALL pebble throwing!!)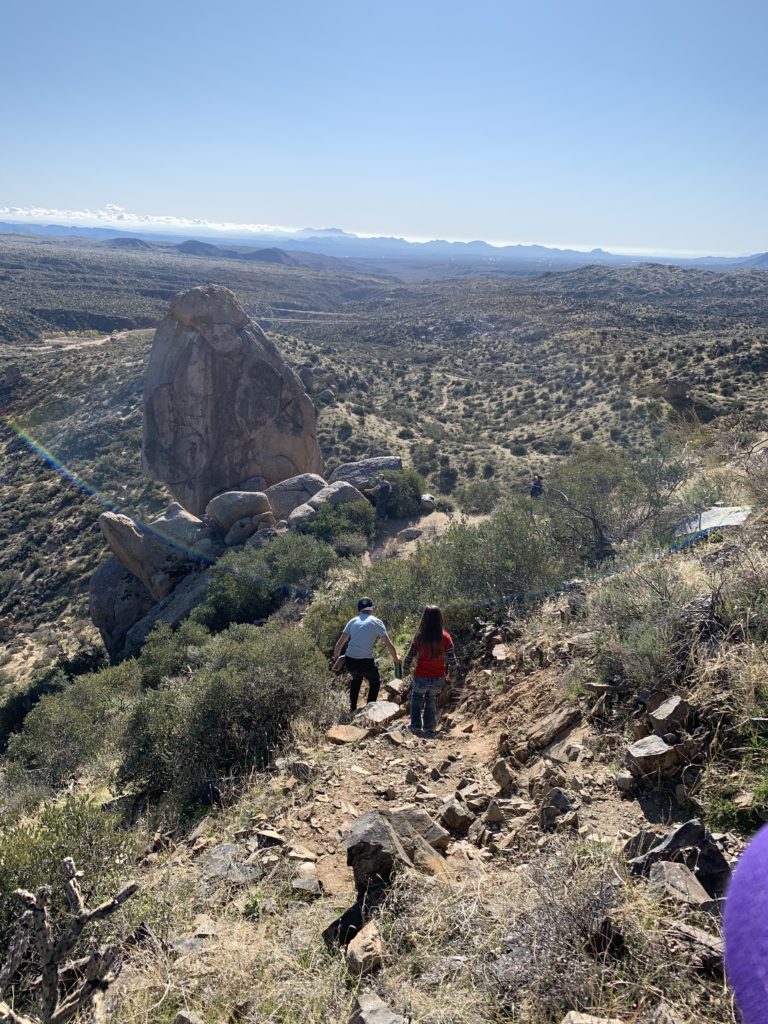 After we hiked back down they enjoyed running around the Tonto National Forest (this hike is at the southern most edge of Tonto NF in Carefree – you have to buy a $8 day use pass to visit sold at Big 5's etc). The kids found an unmarked grave and lots of different bushes to journal about. There is a natural river and we saw many oak trees (we think, we still need to identify them). I can see the remains of dead flowers, with all the water around I bet this would be a great site to see flowers in the spring.
I love getting out in nature and seeing different things. And how great when we an tie it together with a history trip too! The desert is different everywhere. There's always a few birds here or there that you never see, or a plant or flower that doesn't grow in our part of the desert if you are careful to notice and observe. And sure you can go to the Natural History Museum but it is just so special to see it here, where it actually all happened.