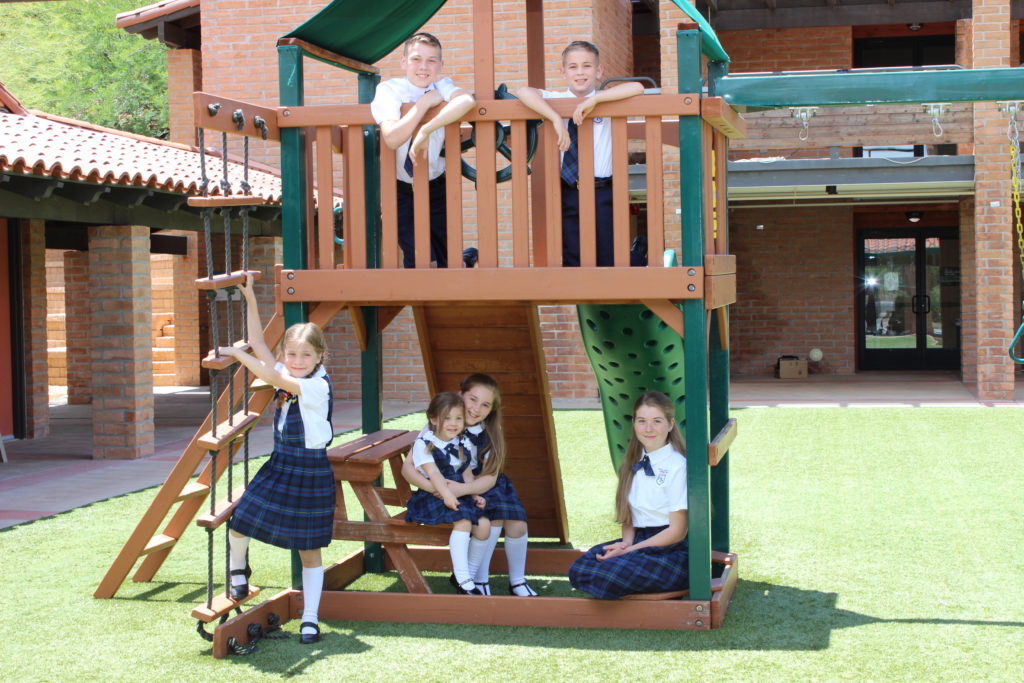 Upcoming Opportunities to Visit
Note- we do not do regular tours as it is disruptive to the students as well as we are not set up with tour guides as we are all teaching in class. We do offer a once a year in March "Open House" where families are invited to attend. If that event has passed there are still opportunities to connect and see curriculum.
Monday, March 15th, 2021 11-1pm- Open House at campus
Closing Ceremonies – Saturday, May 22, 2021 4pm – Come see what the children have learned during the year and meet the families. Must RSVP through interest form.
AFHE Convention July 11th and 12th @ the Memoria Press Booth (Pauline Abello, headmistress, will be there both days, come see the curriculum, hear songs and recitations from some of the participating children who are present). First 500 new homeschoolers registered attend free. Sign up on afhe.org
July 31st – Last day to enroll for the upcoming school year