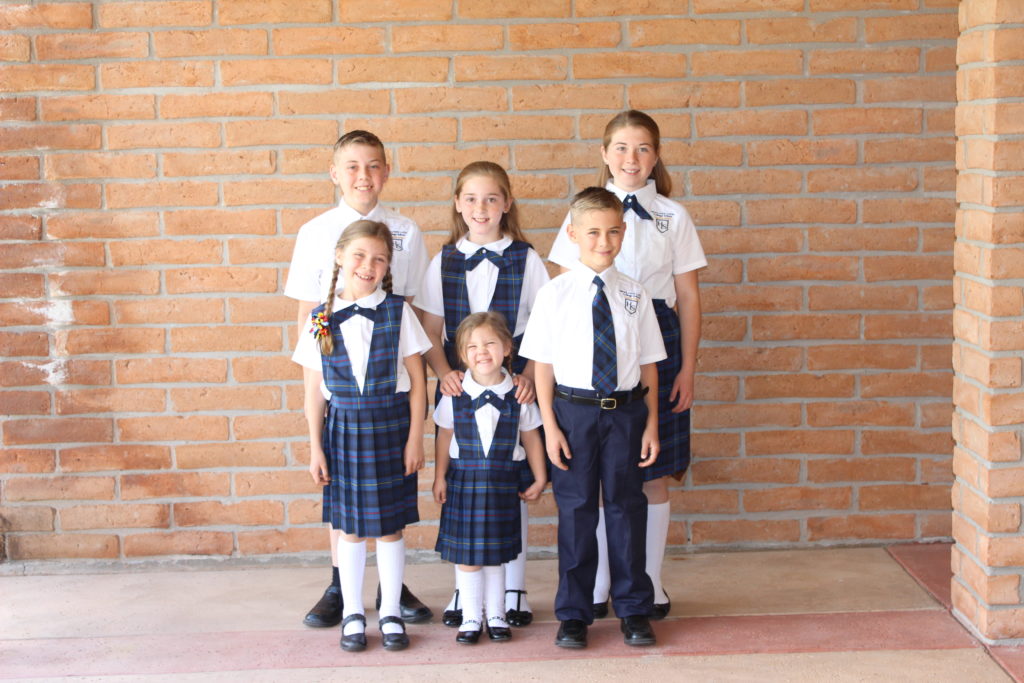 The goal of any classical scholar is to love what is good, true, and beautiful and to seek out wisdom and virtue. But how does this look in a homeschool setting? What exactly is this wisdom and virtue?
Let me back up and first explain how I got here. I first found Memoria Press when I was searching for a Latin curriculum. Their award winning latin kept coming up on multiple sites, enough to make me take a second look.
I kept teetering between this idea that I wanted school to be fun. I wanted to read good books together and develop a love of learning, but I also wanted my children to not be denied any good thing. If I could give them a world of information–or at least show them how to open all the doors–why wouldn't I do that?
And that is what classical curriculum has meant for me. I thought I was opening just the doors for them, but turns out I am opening the doors for myself. Unlocking with keys I didn't even know I existed. I have developed a deep love and respect for the traditions that founded this nation and these great men all learned classically. What a gift that I can give my children the same education that Thomas Jefferson experienced!
So to take us full circle wisdom is transcendent truth revealed. We receive this truth from God and His Word. Virtue are the correct moral actions we take that allow us to experience all the good that God has for us. We discern these correct moral actions from God and His Word. All wisdom and all virtue come from God. The Bible says:
Proverbs 9:10
The fear of the Lord is the beginning of wisdom,
and knowledge of the Holy One is understanding.
For this very reason, make every effort to supplement your faith with virtue, and virtue with knowledge, and knowledge with self-control, and self-control with steadfastness, and steadfastness with godliness, and godliness with brotherly affection, and brotherly affection with love. For if these qualities are yours and are increasing, they keep you from being ineffective or unfruitful in the knowledge of our Lord Jesus Christ.
Finally, brothers, whatever is true, whatever is honorable, whatever is just, whatever is pure, whatever is lovely, whatever is commendable, if there is any excellence, if there is anything worthy of praise, think about these things.
God's Word is truly all we need. Man can have a liberated, wise, and virtuous mind if all he did was study God's Word daily. And we should. But additionally we can see God's testimony of wisdom and virtue, like a ribbon, woven all throughout history. We find it in the testimony of man– in our histories and in our literature.
So with a selective eye, we carefully choose texts that are good, true, and beautiful, that represent all that humanity has to offer that uplifts the mind and refines the soul. These works spur us on to further virtue and impart their wisdom.
These works open doors. Doors in our minds to higher heights, greater ideas, and vast sums of learning. These works challenge us to become the best citizens that we can be and spur us on to make our country the best nation it can be.
Each day, when I walk out of my room, often half asleep and groggy from nighttime nursings, I show up that morning to lead, guide, and teach. I am leading them to virtue and wisdom. In this small way, we mothers are changing the world. Never underestimate the power you have to lead your child to Christ and the power of imparting wisdom and truth.
"My mother was the most beautiful woman I ever saw. All I am I owe to my mother. I attribute all my success in life to the moral, intellectual and physical education I received from her."

George Washington, homeschooled
We are giving them the keys that are unlocking doors with eternal significance. Each day as we seek after all that is good, true, and beautiful. Start every day with the Bible and you can't go wrong! Teach the children to fear the Lord and wisdom and virtue will follow. We are world changers! We are the nation makers! Praise be to God!