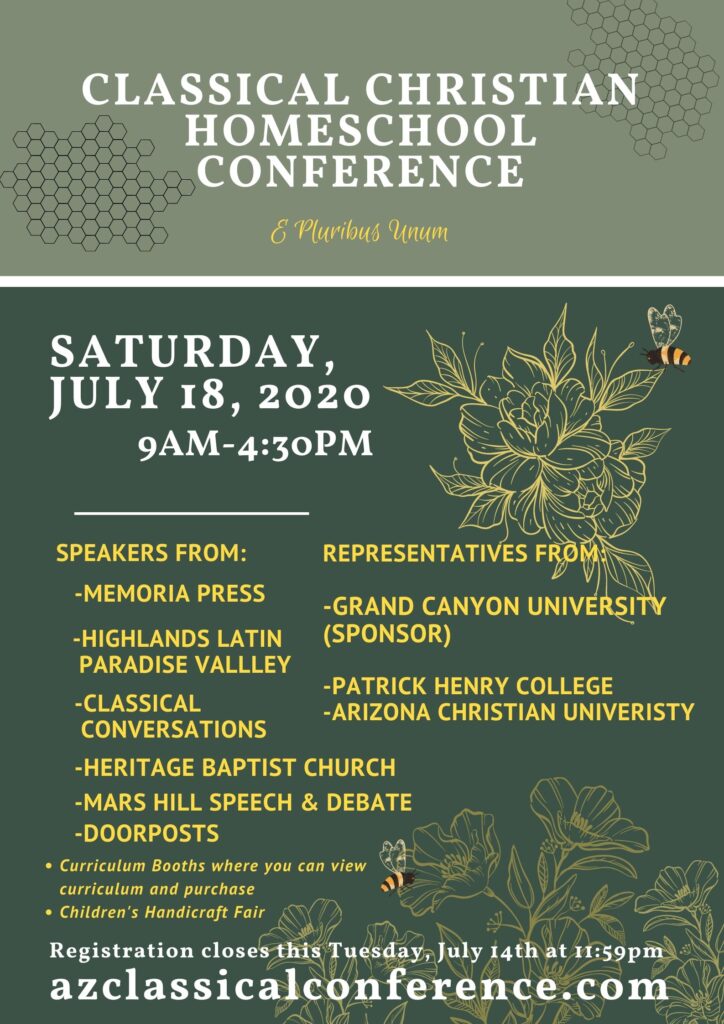 Arizona Classical Christian Homeschool Conference – July 18, 2020 9am-4:30pm
Registration closes Tuesday, July 14th 11:59pm AZ time for the conference -sign up now!
We are classical Christian parents, educating our children, training them up in the way they should go so that when they are old they will not depart from it (Proverbs 22:6). We come from many walks of life, many different curriculums. But now more than ever we need community. We need each other. This conference is a celebration of this beautiful education we are all giving our children, a gathering for the fellowship and community we all desire, and a time of renewal.Come to learn, be refreshed, and be encouraged.
Could I ask you to forward this to your homeschooling friends? Anyone it might bless and help to get the word out. Thank you!
Click here to see conference address, speaker schedules, bios, and more: