On July 18th, Highlands Latin Cottage School Paradise Valley hosted the first ever Arizona Classical Christian Homeschool Conference. We are expecting to do next years in February (check back for date) and call it a "Mid-Year Refresher"
It was such an encouraging time. We laughed, shared in each other's joy, encouraged each other and learned a lot from our amazing speakers. Here are some pictures from the conference.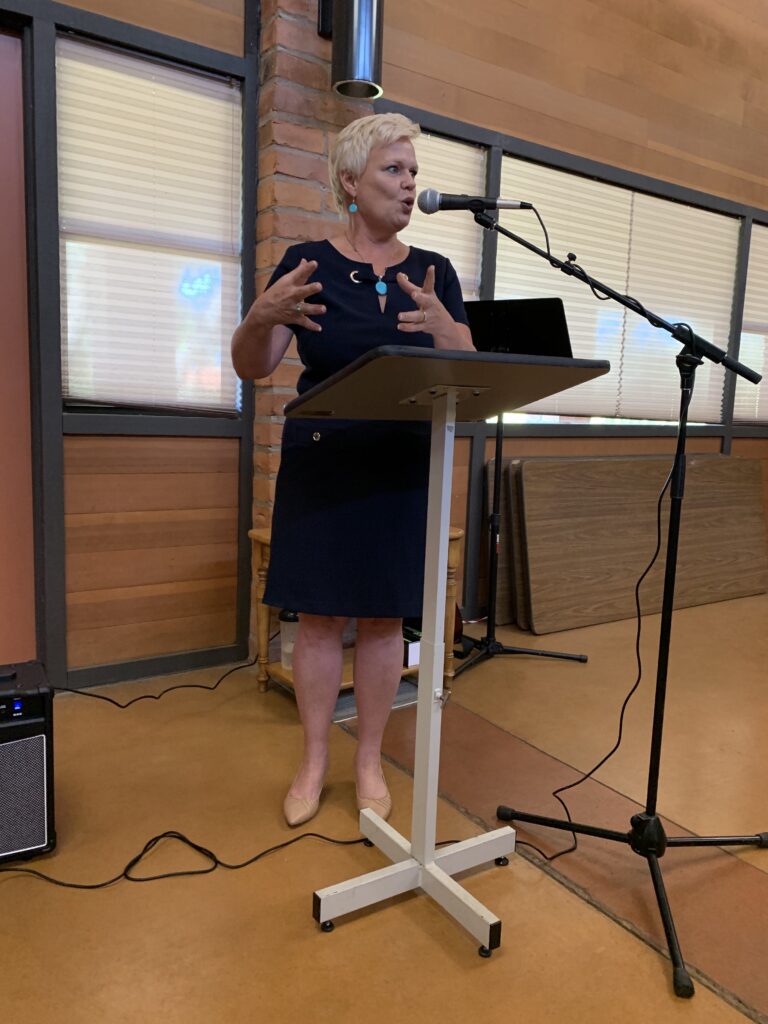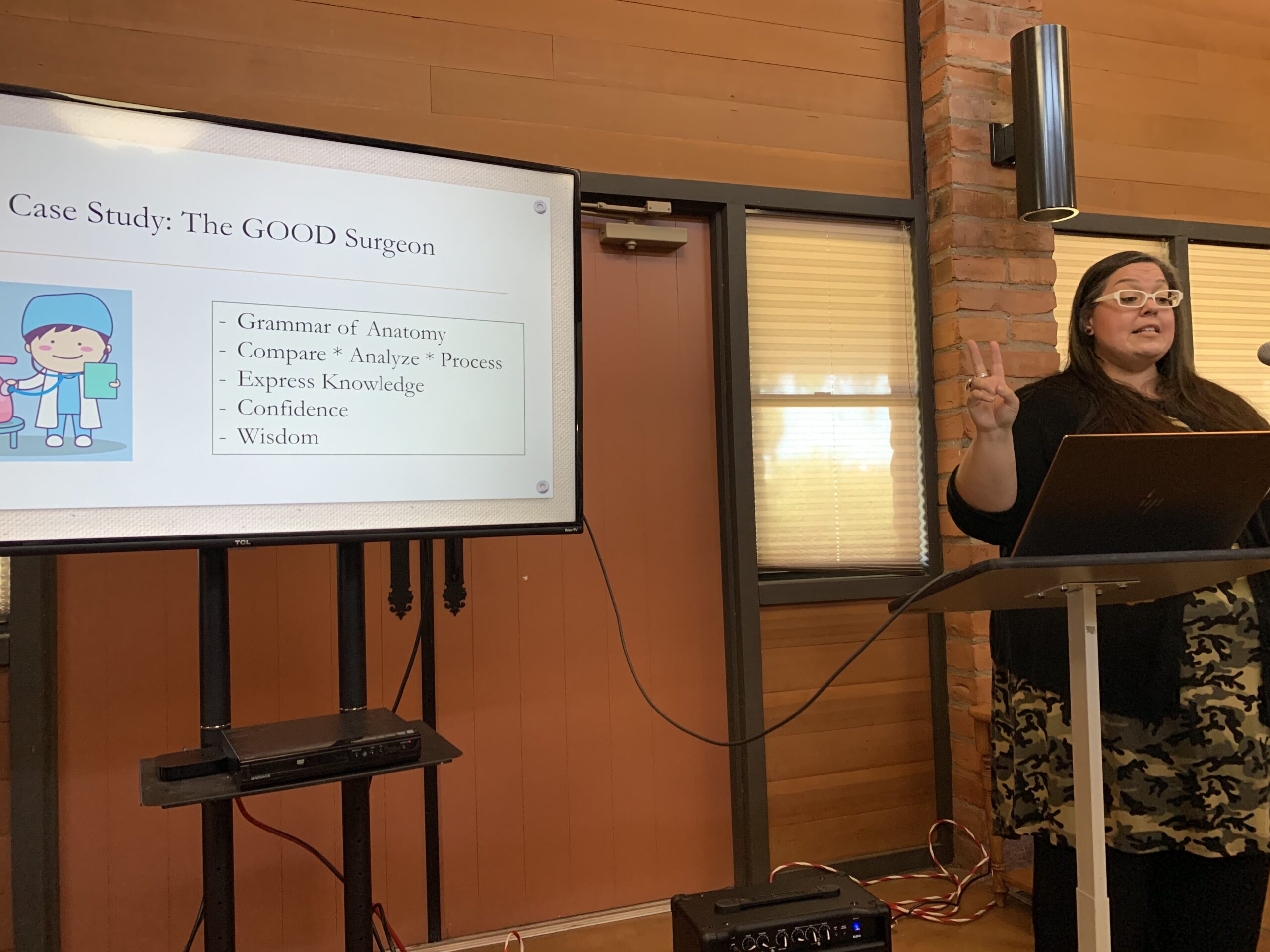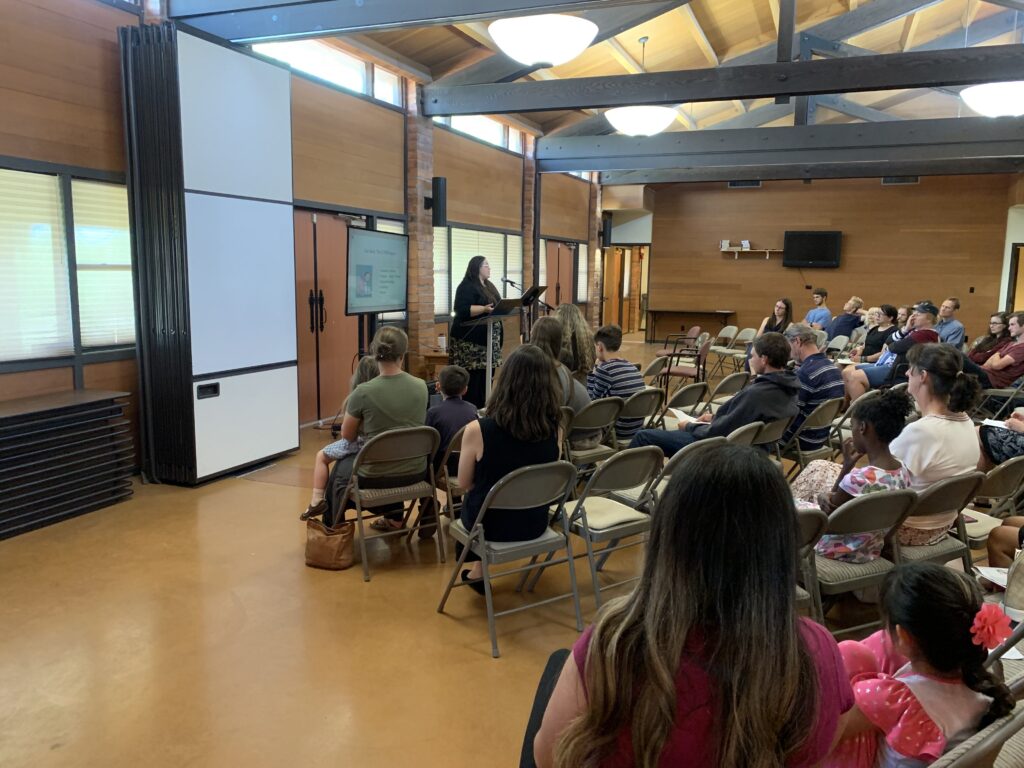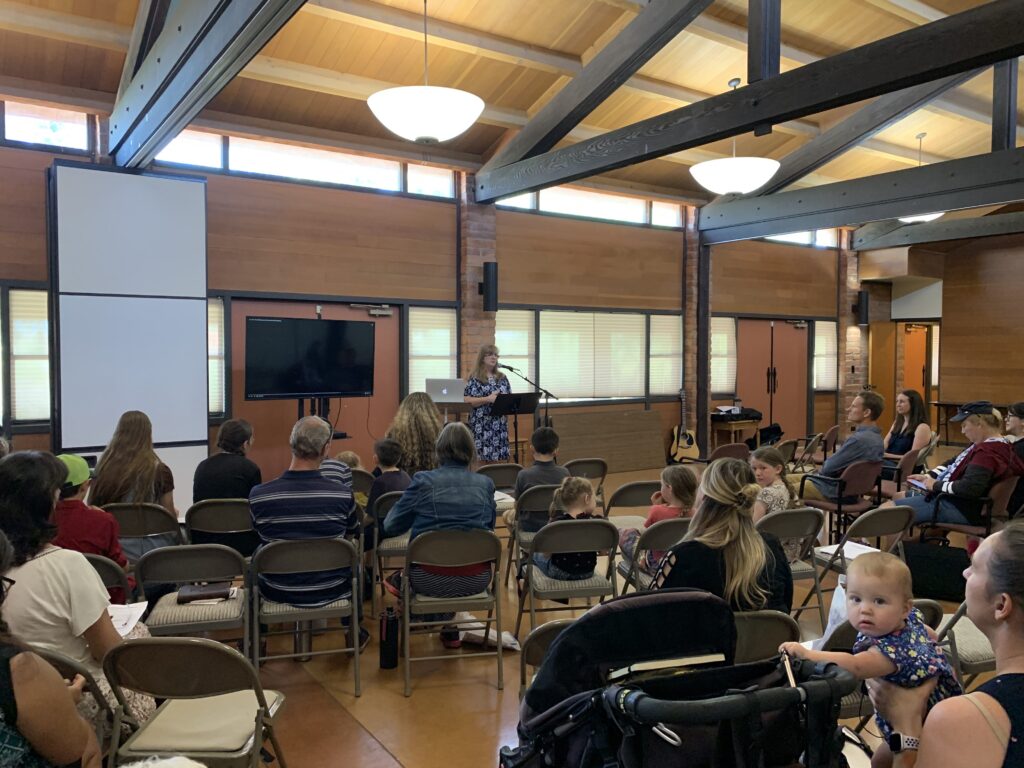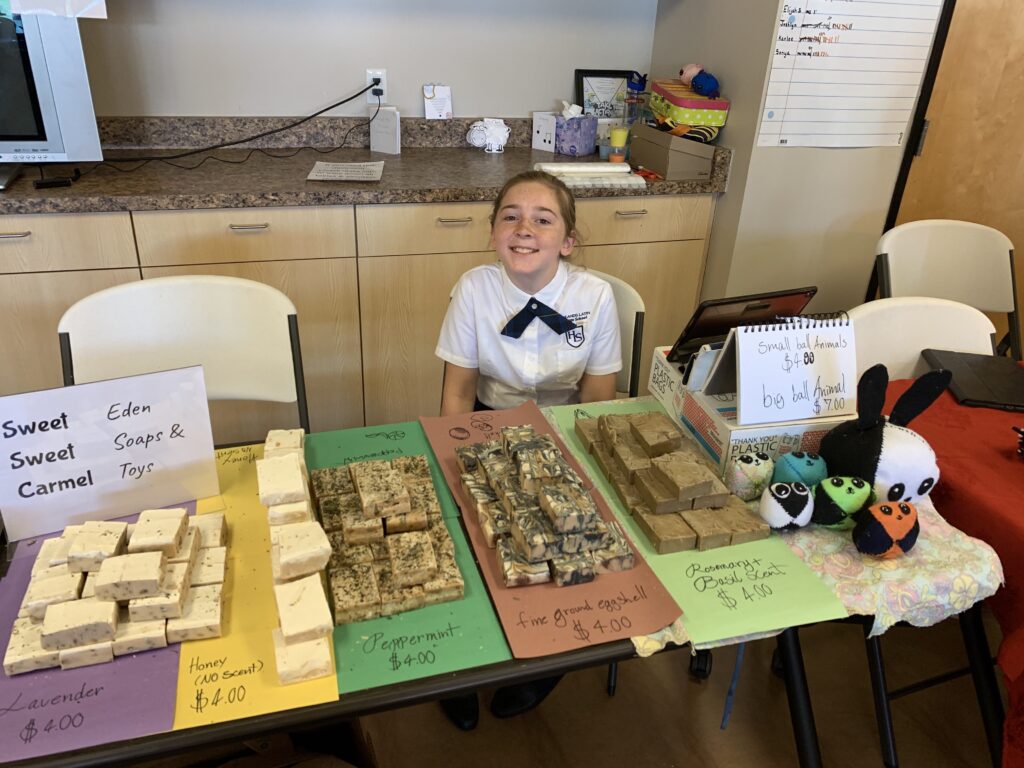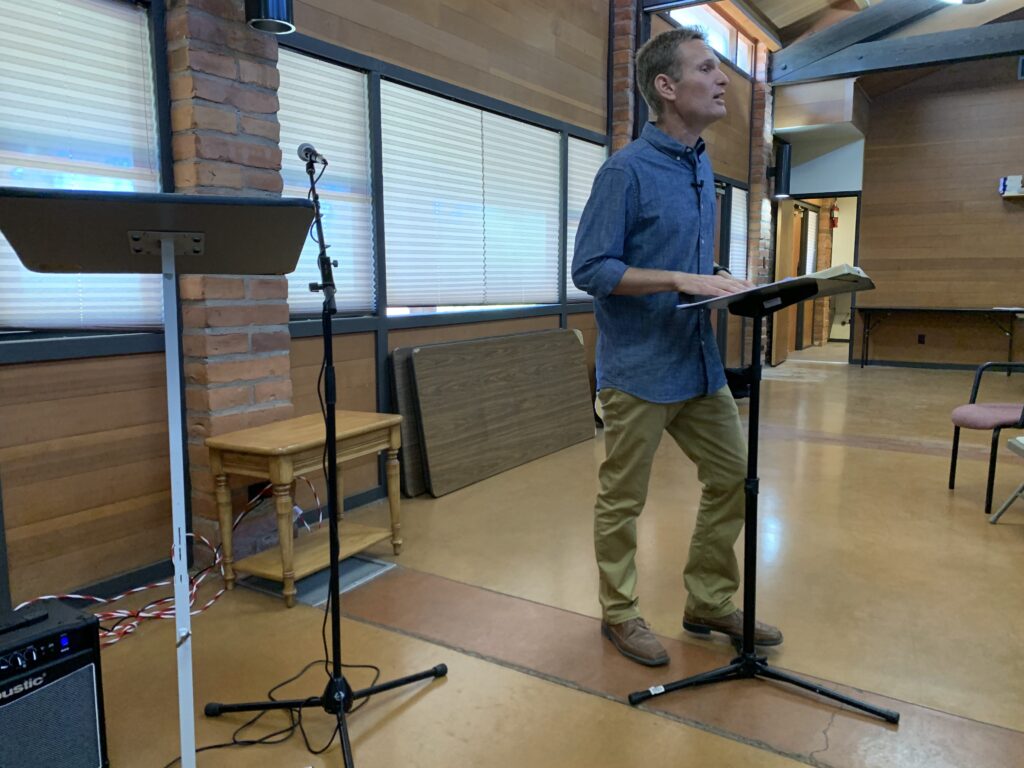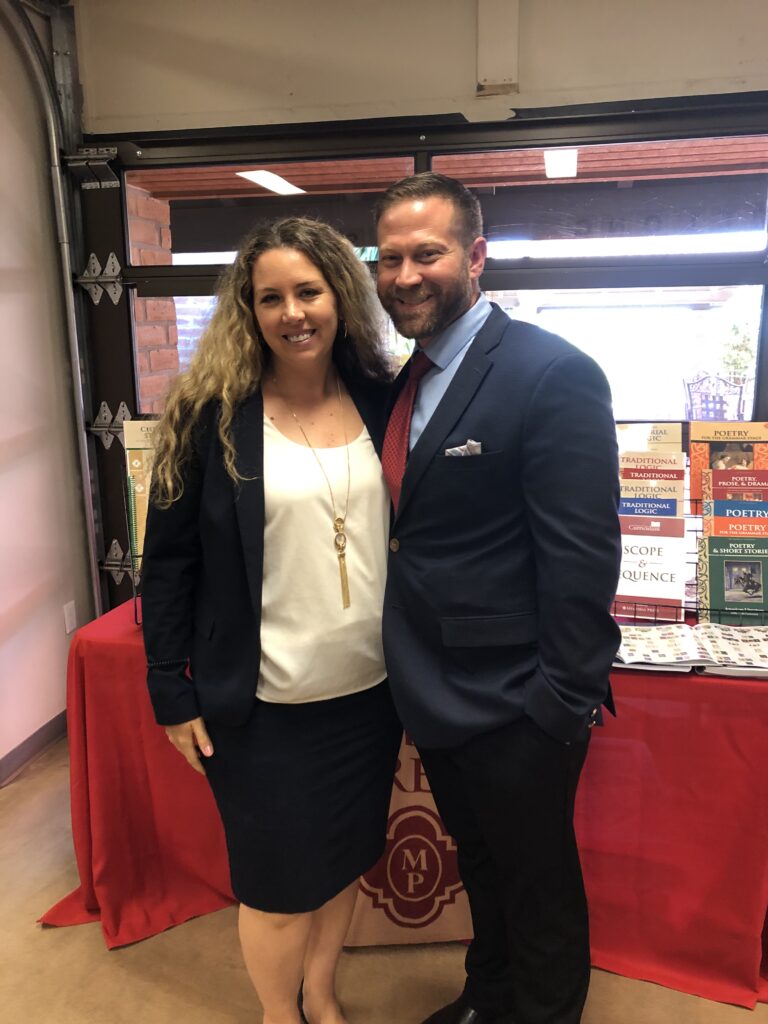 ---
Below is the information from the conference on July 18, 2020. Once we have new speakers set and dates for next year we'll change this out with current information.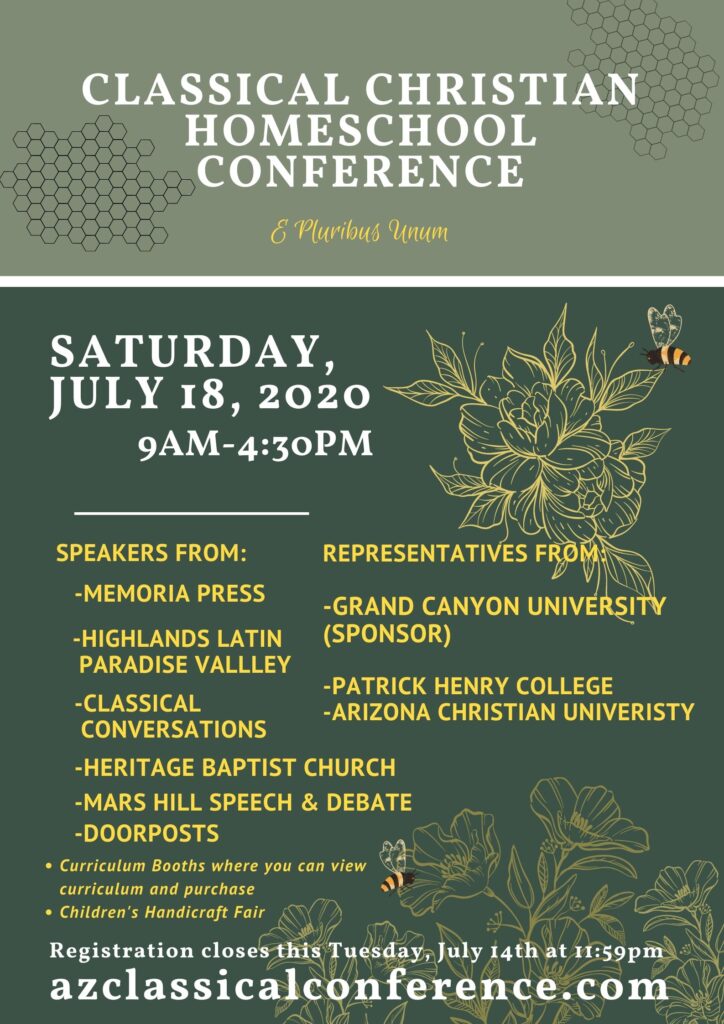 "E Pluribus Unum" – Out of Many…One
We are classical Christian parents, educating our children, training them up in the way they should go so that when they are old they will not depart from it (Proverbs 22:6). We come from many walks of life, many different curriculums. But now more than ever we need community. We need each other. This conference is a celebration of this beautiful education we are all giving our children, a gathering for the fellowship and community we all desire, and a time of renewal.
Come to learn, be refreshed, and be encouraged.
Day/Time:
Saturday, July 18th, 2020 – We begin at 9am. (See conference schedule below)
Paradise Valley, Az
What to Expect:
There will be speakers, lots of time to fellowship and meet other classical homeschooling parents, as well as a curriculum room where you can see lots of different classical curriculum as well as place orders. The students will also be selling their handicrafts.
Masks are optional–we will be worshipping and also anyone who has difficulty breathing is exempt per county law. If you choose to wear a mask and would like to distance you may prefer to sit towards the doors so that you can be the first out.
Lunch
We encourage you to bring a sack lunch and stay and fellowship (the church has permitted us to eat inside (in the AC!) Otherwise there are lots of places nearby to grab a bite to eat.
Come join us for a wonderful time of gathering in community!
"Pleasant words are as a honeycomb, sweet to the soul, and health to the bones."

-Proverbs 16:24
It is our prayer your soul would leave refreshed and encouraged ready to take on the new school year!
Ticket Pricing
Each ticket is $20 online now through July 14th (when registration closes)
We are not planning on selling tickets at the door at this time– registration will close July 14th. If you have extenuating circumstances and can't order before July 14th please reach out to me and let me know and we certainly can make arrangements. pauline@classicalhomeschoolcurriculum.com
Checking in:
To checking in you must either show your receipt (print out and bring or show from phone – all receipts are saved in your Account) or you can show your driver's license (if using driver's license the name on your license must match the name of person purchased by). Name registration for multiple tickets is not required.
Schedule:
9am
Announcements and Introductions
Prayer and Worship
Opening Message in Fellowship Hall: (Kathy Becker, Memoria Press)
10am-10:45pm
Bathroom break, make your way to first session
10:15am-11:00pm
Room 1: "When the Questions Becomes the Answer: " (Adrianne Sessions, Classical Conversations)


11:15am
Main Fellowship Hall: "Speaking Boldly"
(Mars Hill Speech and Debate)


12:00pm
Lunch Break (bring a sack lunch -we will be eating together in main hall)
1:15pm-2:00pm
Main Fellowship Hall: "Psalm 78: Teaching Our Children History" (Pastor Jason Young, Heritage Baptist Church)
2:15pm-2:45pm
Moms discussing: "Managing multiples: Chores, Schoolwork, and Discipline" (Panel Discussion, Q&A)



3:00pm-3:30pm
Closing Session in Main Fellowship Hall
"Pressing On and Going Forth!"
(Pauline Abello)
3:30-4:30pm Booth Room will stay open until 4:30pm
Speaker Bios and Workshop Descriptions
Jason Young
Jason Young is the head pastor of Heritage Baptist Church. He holds a BA in Bible from Cedarville University and a Masters of Divinity from Calvary Baptist Theological Seminary. He is blessed to be married to his lovely wife and has ten wonderful children. All their children are home educated. Currently, he is working to reform family, church, education, and economics.
Message at 1pm Fellowship Hall:
"Psalm 78: Teaching Our Children History": This is a message from Psalm 78 and this importance of teaching our children history from a God centered perspective using the Bible and the reading of good living books. Pastor Young will be discussing the issues of the day and the battle for the next generation.
---
Pauline Abello
Pauline is a mother of 7, and director of Highlands Latin Cottage School in Paradise Valley. She has a B.A. in Political Science and Christian Studies (emphasis in Greek and Hebrew). She teaches Latin and 3rd/4th grade classes at HLSPV.
---
Kathy Becker
Kathy enjoyed thirty blessed years of homeschooling her six children. After they graduated she was hired to be the administrator of a classical Christian school and now currently works for Memoria Press as their West Coast Representative.
---
Adrianne Sessions
Adrianne is a jack of many trades and master of some. Shortly after earning a bachelors degree in music education, she married her husband of almost 14 years. Prior to having children, she spent much time quilting, knitting, spinning and playing clarinet in various local orchestras and ensembles. But now, being in a different season of life she is a full time auditor from home but more importantly, a mom of three amazing children ages 9, 8, and 6 that she has the privilege and honor of homeschooling. She is extremely excited to be entering into her sixth year of homeschooling through Classical Conversations. She is honored to have the privilege of serving as a Support Representative for Classical Conversations in the East Valley which includes coaching and mentoring their licensed Community Directors and supporting families in community. Having grown up in Upstate NY where homeschooling was nearly non-existent, her goal is to share the message that anyone who has a heart to homeschool, absolutely CAN!
10:15am-11:00pm
Room 1: "The Five Topics: How to Ask Good Questions and Create Great Conversations"
A crash course on the trivium and digging deeper into the how and why of cultivating the dialectic.
---
Sonya Hemmings
Sonya Hemmings is wife to Shawn and mom to four children (ages 20, 17, 14, and 12), who have all been homeschooled since birth. Two have graduated and are attending college. She earned a B.S. in Journalism at Northern Arizona University and spent 10 years on staff as a writer and editor at newspapers and magazines until she became a mom and made the decision to homeschool. She continues to work as a freelance writer and editor, and has also taught homeschoolers of all ages a variety of subjects — including Latin and literature/composition — in co-op settings. Like most moms, she has way too many interests — especially reading and creative pursuits — and not enough time to squeeze them all in. She has coached and her children have competed in Mars Hill Speech and Debate for the past six years.
Lecture at 11:15am Main Fellowship Hall:
"Speaking Boldly": The skills (both taught and caught) that come from participating in homeschool speech and debate are invaluable for guiding students as they develop into adults who can confidently tell compelling stories and civilly engage in effective discussions with others they encounter — many of whom might not share the same worldview. Above all, they learn that to communicate well is to serve Christ and to share about him in a world that desperately needs to hear his message.
---
Autumn Robertson
Autumn is a homeschooling mom of 8. Three of her oldest children are now adults and walking in the truth of the Lord! She is truly a Proverbs 31 woman, full of gentleness, graciousness, patience, and humor. She lives on a family farm in Waddell, AZ where she and her husband and children raise goats, dogs, chickens, and more!
Autumn has been using and representing Doorposts at the AFHE convention for years. Their company has made simple plans and charts based on God's word for parents to use in character training and discipleship. There will be information from their company at the event.
Panel Discussion 2pm (Room 2): "Managing Multiples: Chores, Schoolwork, and Discipline"
Moms with multiple children will share their share their experiences covering the broad topic of discipline. This discussion will cover more than just correcting behavior (although we will touch on that) but also character training and discipleship (which is the heart of the parent child relationship and the most important thing we do), as well as self discipline (how to teach your children to do what they know they should do) and when needed, how to correct behavior. We will be taking audience questions as well.
---
Booths
Memoria Press
Memoria Press is a family-run publishing company. It was founded by Cheryl Lowe in 1994 and has developed a K-12 classical Christian curriculum for homeschoolers. They have an award-winning latin program as well as a line of curriculum for special needs. They have homeschool communities across the United States under the name of Highlands Latin Cottage Schools. They founded the Classical Latin School Association and host a large annual conference in Kentucky for training in their curriculum and for homeschooling parents called Sodalitas.
Classical Conversations
Classical Conversations teach parents and students the classical tools of learning so that they can discover God's created order and beauty— and as a result— enable others to do the same. They have established and continue to support Classical Conversations communities all across the United States and in several countries. They empower parents in the classical, Christian teaching of their children through Parent Practicums.
Highlands Latin Cottage School – Paradise Valley (Co-op)
Highlands Latin Paradise Valley is a classical, Christian homeschool program. They are Christian, classical, and traditional. They offer instruction in core subjects using the award winning Memoria Press Curriculum through a one day per week co-op experience. Their goal is to compliment and enhance the homeschool experience for our families by offering a challenging, traditional, academic setting that enlivens the mind and refines the soul. Their aim is to pass on the heritage of the Christian West to the modern student.
Doorposts
From Doorposts' inception in 1990, their mission has been to supply parents with Bible-based, parent-designed, family-tested products to help them apply Scripture in their home for child training.
The Young Entrepreneurs Craft Booths
The booths range from meticulously crafted wooden swords, honey from hives, homemade goats milk soap, hair products and braiding self published books, home sewn aprons, cookies and more! The quality of skill is remarkable. The children have worked and prepared all year to showcase their artisanal craft at the AFHE convention and to their great disappointment it was canceled. Bring your money and support their entrepreneurial efforts!