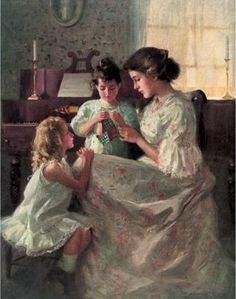 ---
There's a lot of new homeschooling moms in these days. Maybe this is you and you are visiting this blog looking at curriculum sites or options for next year. We are certainly seeing record numbers–it will be looked back as a historic year in the homeschooling movement. 2020 will be remembered as the "mass Exodus" of public schoolers. Many are leaving because they are frustrated (understandably) with the choices their district has given them – go to school in a mask and sit in a fish bowl desk…or sit behind a computer for 6 hours. Others are leaving because for the first time they got to see what happened behind "closed doors" and they weren't too happy with the indoctrination they saw in their child's kindergarten classroom.
We've come full circle, haven't we? In days past, back in the 80's, homeschooling started as an underground thing that parents were doing to keep their kids out of public schools. Truancy officers would come knocking and moms would silently gesture to their children to run to their rooms to hide. Many moms spent time in jail. Oh, yes, it really did happen. (And is still happening in countries all over the world).
And so here we are again. It began with with the public schools and 40 years later, in 2020, the issues of the public schools are still the reason. But thanks to those moms in the 80's (I tip my hat to you!) at least the Exodus this time is legal. We can leave without fear.
Without fear–but perhaps not without a little trepidation. I'm sure many of you new homeschoolers are excited for the upcoming homeschool year–and maybe as equally as many nervous. But I just wanted to spend a moment encouraging you. You CAN do this.
I know this because I have done it too. I have seven children myself and have been homeschooling them for ten years now. My oldest two are just starting 9th grade. It's crazy to think…but it's here. We are on the home stretch.
Looking back, I've bought a lot of curriculum (and sold a lot that didn't work for me too). I've printed probably a million pages on my duplex printer. Wore the first one out and bought a second. I've also seen a million "aha's" I've witnessed a million lightbulb moments. I've been there every time my children learned how to read. The first time they said their first word and the first time they read their first word. The first time they counted to twenty and the first time they learned to add.
We've gotten to discuss big ideas. From politics to faith. Last year the big kids and I read the constitution together. It was a first for all of us. What should have taken 20 min was well over an hour from all their excellent questions and their enthusiasm to understand our country. I am learning too.
Homeschooling is as much an education for me as it is for them. Half (perhaps more?) of what I teach them I did not know the material beforehand. Sometimes I learn the material a week in advance, and sometimes (probably more like usually!) I am learning it exactly as I am teaching it! I just fly by the seat of my pants and I they are getting an excellent education (me included!) Excuse me kids while I take 5 seconds and read the teacher's manual so I know what I am teaching you! This just goes to show you that you do not need to be super organized nor a Type A personality to teach your kids!
If you are someone like me and you are at those crossroads, "Should I homeschool or not?" Maybe you want to take that big leap but you're not sure if you will just end up "screwing up your kids" (the number one concern I hear from the "Exodus parents")– let me just reassure you– you CAN do this! And– you can do it better than the schools.
How amazing that you, the one who loves your child the most, more than anyone public school teacher, will be the one shaping and molding that child into who God wants him or her to be. You are more equipped and more suited and more able to see to the needs–educationally, physically, mentally–than anyone else. No one loves your child like you do. Despite what the public schools try to brainwash you with, you actually do know best. Mother knows best! And that is the high calling we are called to. "Train up a child in the way he should go, And when he is old he will not depart from it." -Proverbs 22:6 And that is a verse you can hang your hat on! Consider it a promise from God.
Homeschooling is a lot like marriage. Every year you learn and grow, and then you tweek it, you change some things, and it gets better and better. So I suggest, in your mind–really commit to it–just like marriage. I recommend giving homeschooling atleast five years before saying you're done. Because, like marriage or parenting or anything you try that's new, your first year is not going to be the best year you ever have. It will be your learning year.
You'll learn, you'll research, you'll figure out some curriculum, you'll talk to other moms, you'll find what you like and don't like. And through this natural process it will only get better and better. And you know, you might even start this whole process by un-public schooling. People have been calling it "de-schooling." Maybe don't even do "school" at all.
Just really connect with your child and have FUN. Sometimes in the monotony of the schooling routine we forget to have fun with our kids. It's wake up super early, rush to get dressed, drive them to school, not see them all day, pick them up, rush them to practice, rush them home for dinner, cram in a ridiculous amount of homework, rush them to shower and bed. Homeschooling isn't like that. The rush is gone. But the kids haven't yet forgotten. So I would suggest just having fun together. Reinvent your relationship how you would want it to look. Ask the Lord to guide you in this process. Fill your home with joy, reconnect, and have fun.
And what's next? Where do you go from here? The answer is simple (and pretty fun when you think about it): Whatever and wherever you want! That's the beauty of homeschooling (and especially living in a state like Arizona) you get to decide.
I'm excited for you! Homeschooling is one of the most rewarding and challenging things you will ever do. You do it because its worth it. There are no awards. There are no raises or promotions. You may have the best homeschooling day ever and at the end of the day no one may notice or praise you. But take heart. "Your Father knows what is done in secret and will reward you." Mt 6:4. The work that you are doing has such a lasting impact, not just for your children, but for our children's children and this nation. You can never measure the value of a life–and how many people that one life will touch.
Congratulations! You are a homeschooler! And that is something to get excited about. I think you should go have a party right now. I mean it! Because you CAN do this! And not only are able–but you are going to do it very well! Get excited! Now go order some balloons and a cake! It's time to celebrate!