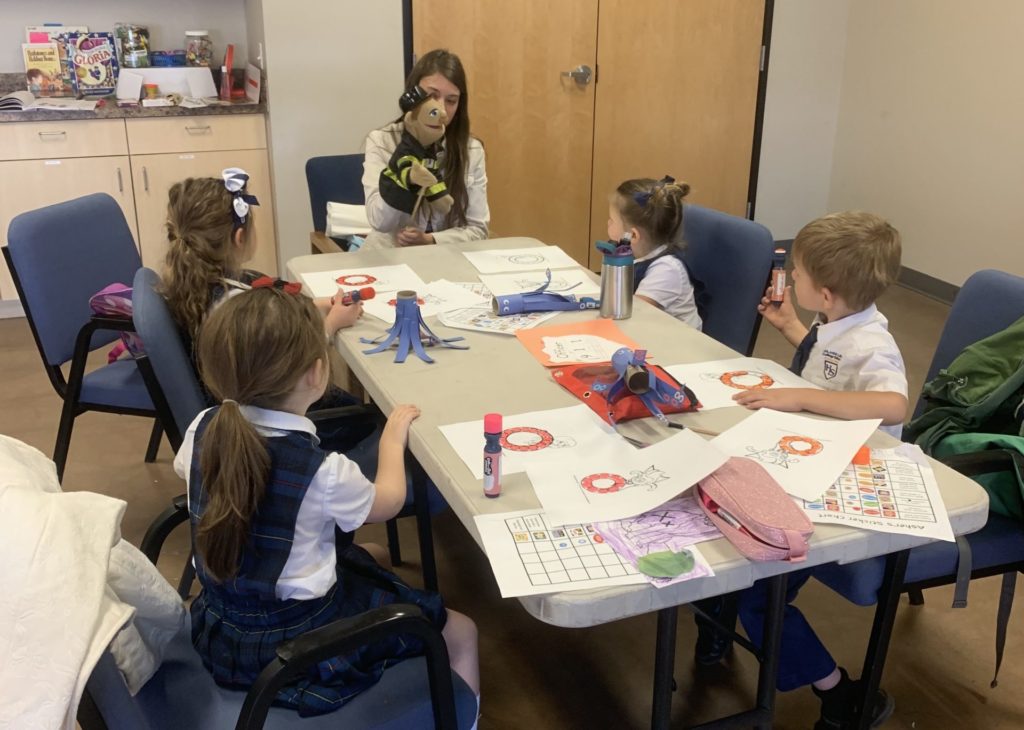 The beautiful enrichment part of the Memoria Press curriculum teaches the children what is good, true, and beautiful through timeless literature, music, art, and poetry.
This week was very fun. The pre-K class read the Caldecott Medal Award winning book: "Officer Buckle and Gloria" – a really cute story about safety.
I don't know what I love more– the cute puppet or a teacher who is willing to be silly and do the "voice" for a puppet to bring joy to children and to help teach a lesson. I told Miss Ciampi, "I have to take a picture of this! This is one for the yearbook!" Thank you, Miss Ciampi, for your dedication to the kids and your creative efforts!