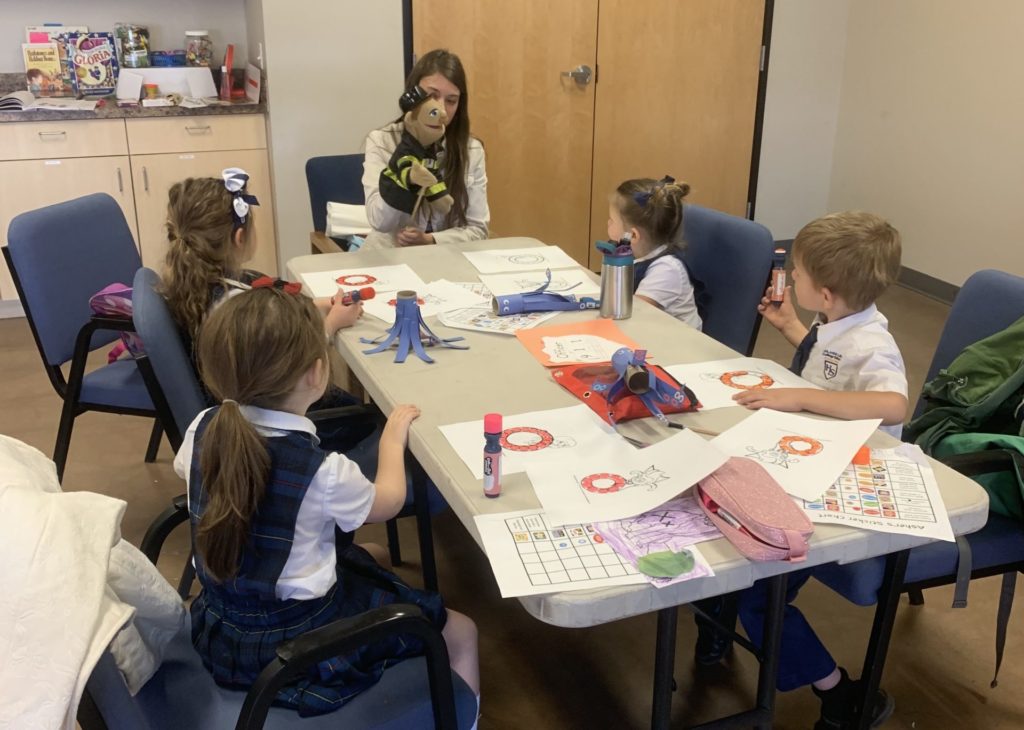 DISCLOSURE I am a classical homeschooling mom of 7. You can trust that any referring links to external products on this site are only from products I personally use and love. I may get affiliate compensation for the links I use – if you want to click on the links – awesome – it's kind of like a "tip jar." But if you don't want to click on the links that's absolutely fine too. I just want you to know I value complete honesty and integrity and I would never link to something that I haven't tried and tested with my own children.
---
The beautiful enrichment part of the Memoria Press curriculum teaches the children what is good, true, and beautiful through timeless literature, music, art, and poetry.
This week was very fun. The pre-K class read the Caldecott Medal Award winning book: "Officer Buckle and Gloria" – a really cute story about safety.
I don't know what I love more– the cute puppet or a teacher who is willing to be silly and do the "voice" for a puppet to bring joy to children and to help teach a lesson. I told Miss Ciampi, "I have to take a picture of this! This is one for the yearbook!" Thank you, Miss Ciampi, for your dedication to the kids and your creative efforts!