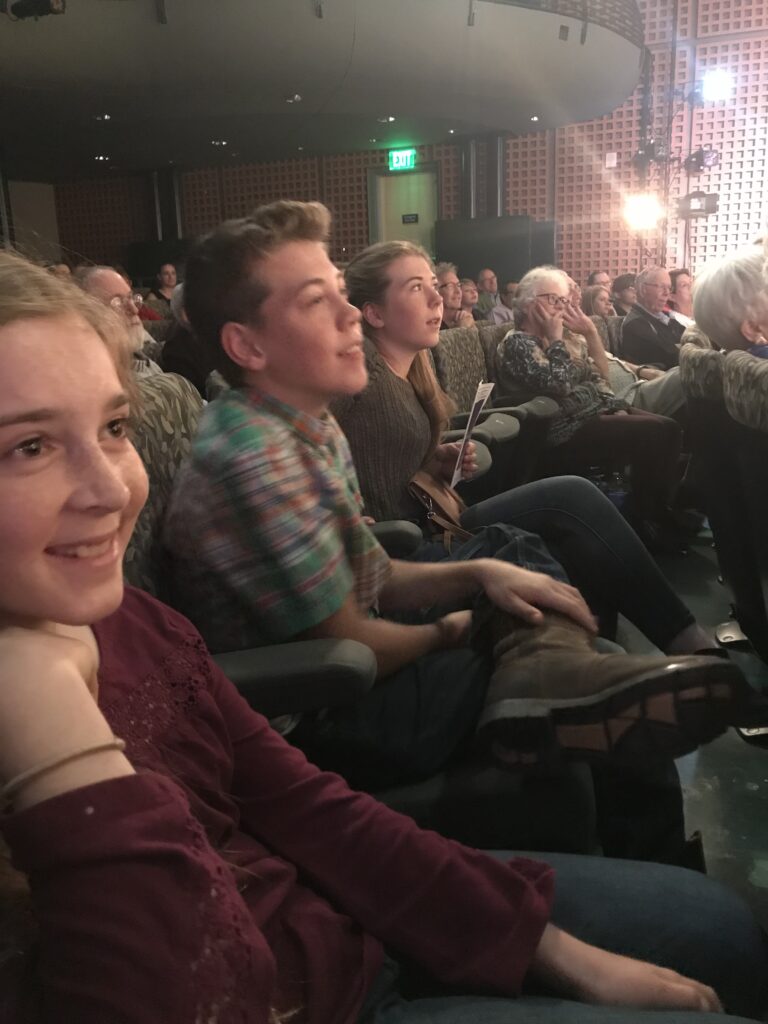 We laughed until we cried! This was so incredibly well done. It was hilarious. The actors wore modern costumes and used modern accents and allusions to bring the play to a understanding we all could appreciate, but the words were all Shakespeare! I'm a very traditional person but I found I didn't mind the modern costumes or allusions in the least. It actually really helped us understand the language better. I really liked how we all could "get" the jokes because of it. And also, I think just the fact that it is a play–meant to be acted out. If you don't see it acted out you might not even realize some of the words were supposed to be funny.
Hands down the most hilarious part was at the end –the "play within a play." The actor had me crying–literally. I couldn't stop. He was THAT good. They all were. Great job Southwest Shakespeare Company!
Note: Seeing Midsummers Night's Dream was great for middle school and up – too much littler and it would be over their heads. Also, there is love triangles involved. I called the company ahead of time to learn if the play would be appropriate for kids. Not all will be. This fits perfectly with our 9th grade curriculum as they are reading Midsummers Night's Dream.