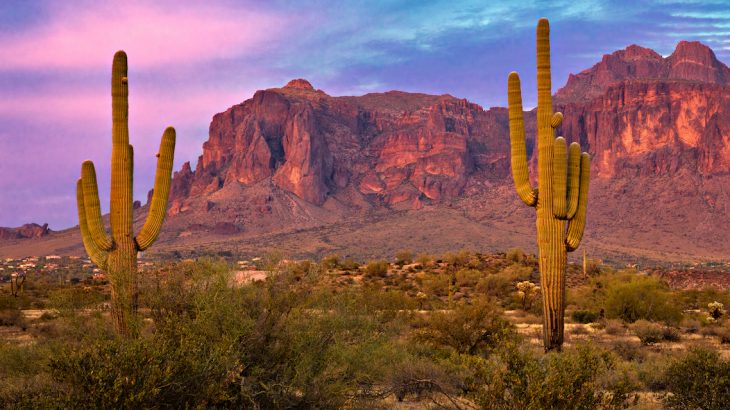 DISCLOSURE I am a classical homeschooling mom of 7. You can trust that any referring links to external products on this site are only from products I personally use and love. I may get affiliate compensation for the links I use – if you want to click on the links – awesome – it's kind of like a "tip jar." But if you don't want to click on the links that's absolutely fine too. I just want you to know I value complete honesty and integrity and I would never link to something that I haven't tried and tested with my own children.
---
Our 7th graders at co-op use the classical curriculum Book of the Trees from Memoria Press. As we are approaching the end of the curriculum it wants us to go out and nature journal a tree each week. This is exactly why we formed the Cardinal's Nature Club – so we could see what we learn in science first hand.
The Cave Creek Botanical Gardens is a free outdoor paved nature walk of all kinds of desert type botanicals. We saw lots of really interesting things and learned four new desert trees: Sweet Acacia, Texas Ebony, Desert Willow, Texas Mountain Laurel (you'll see in pictures below). The favorite of the kids were the "furry" cacti! They thought they were just the best–they looked like something out of Monsters Inc!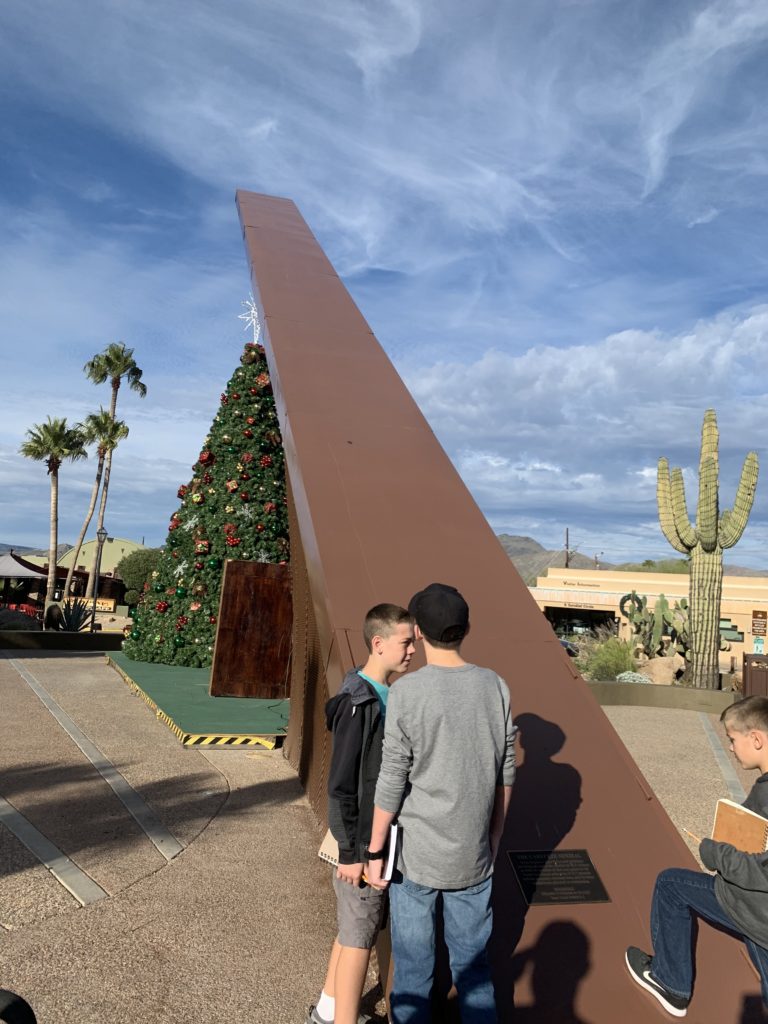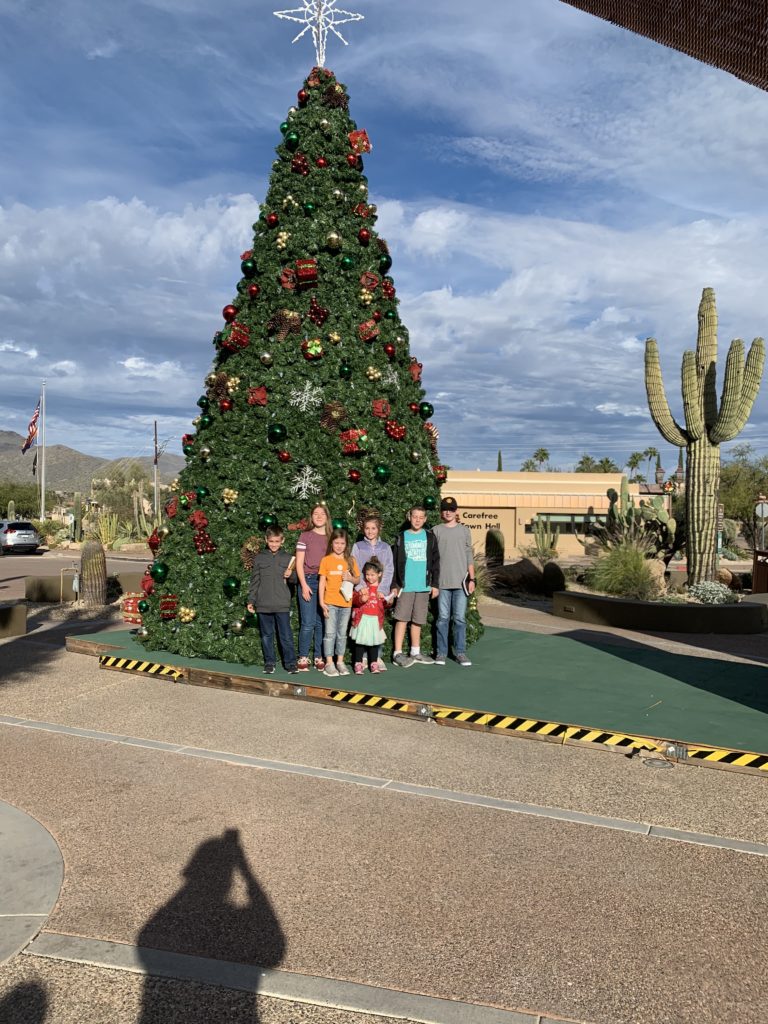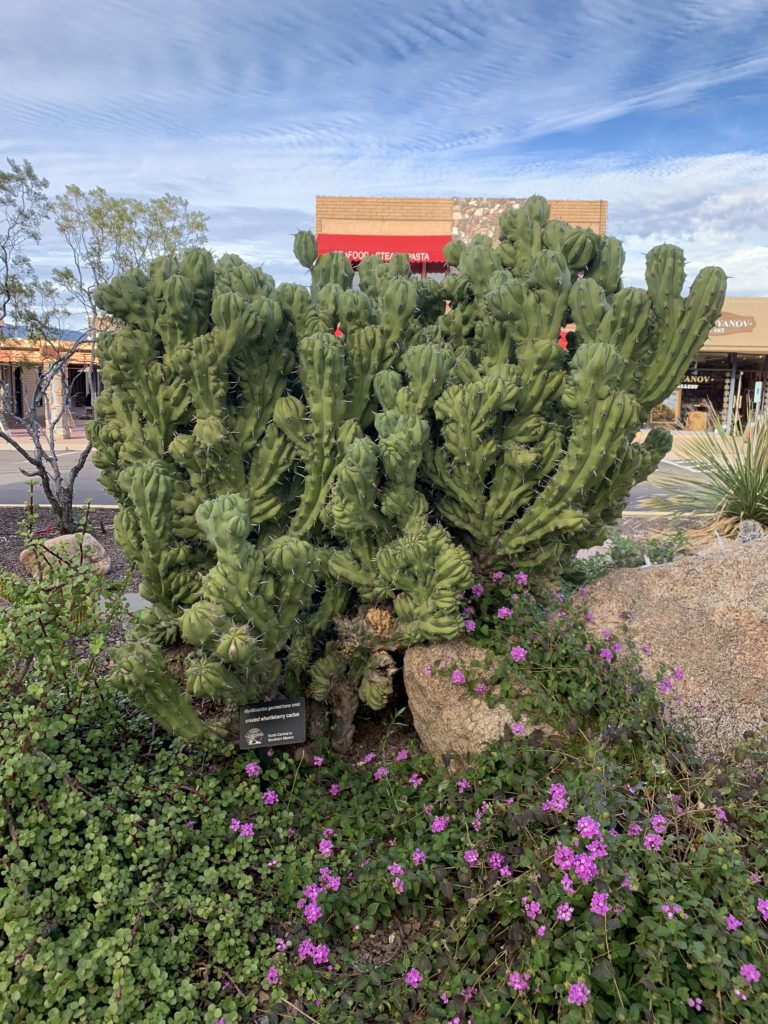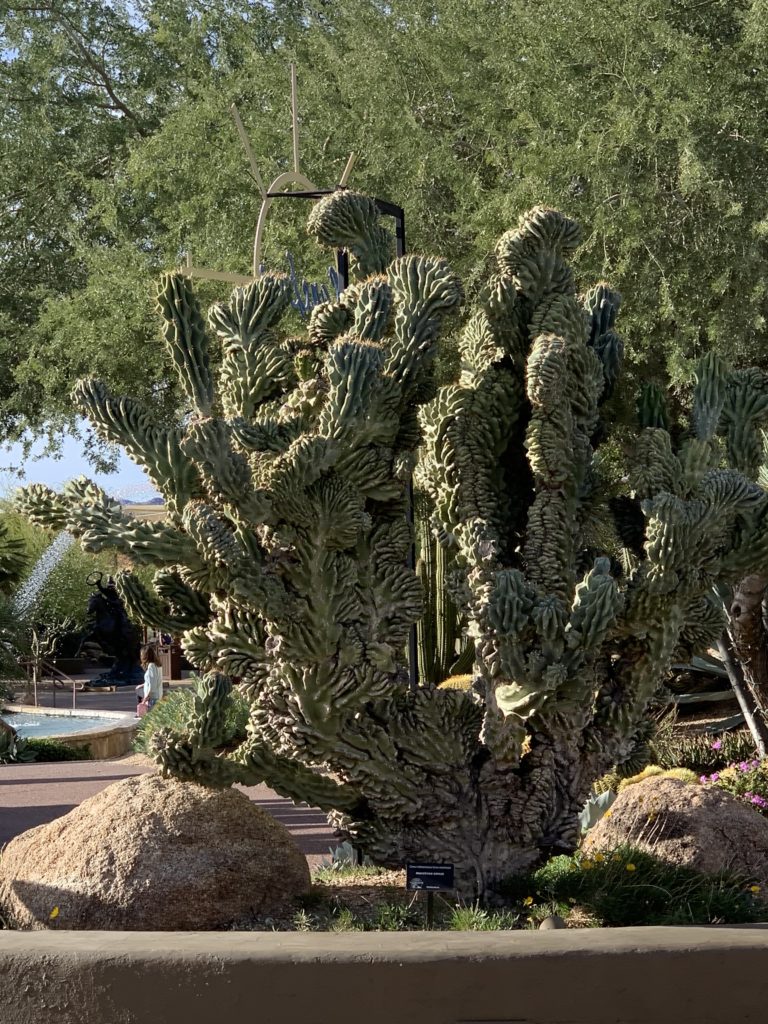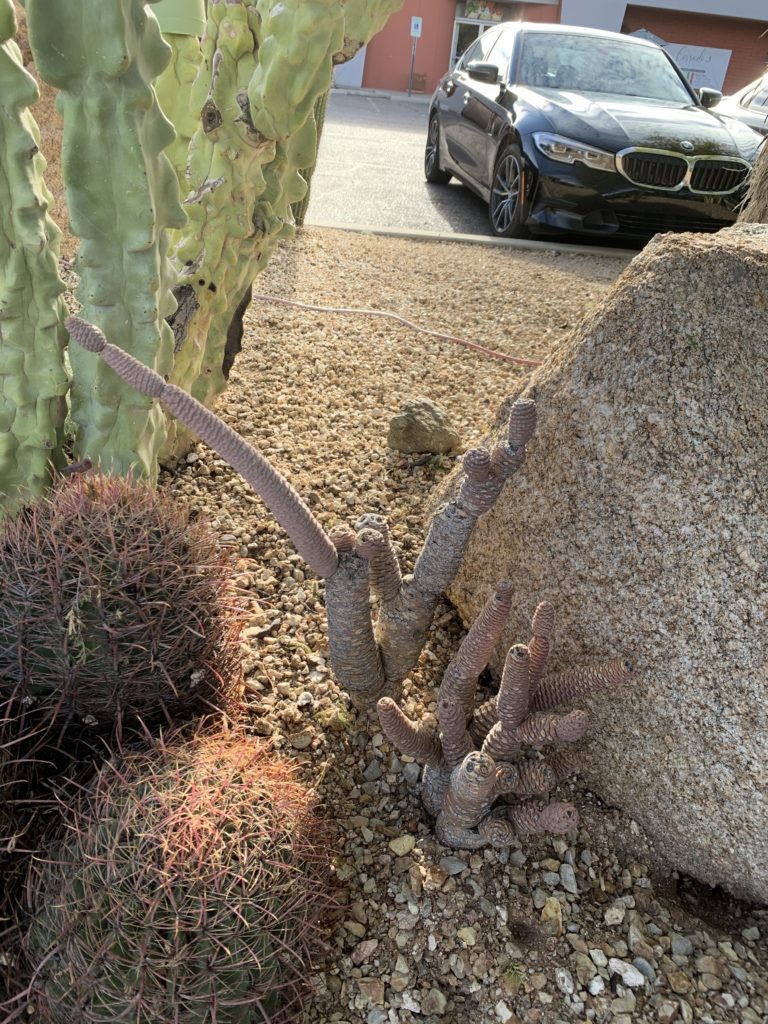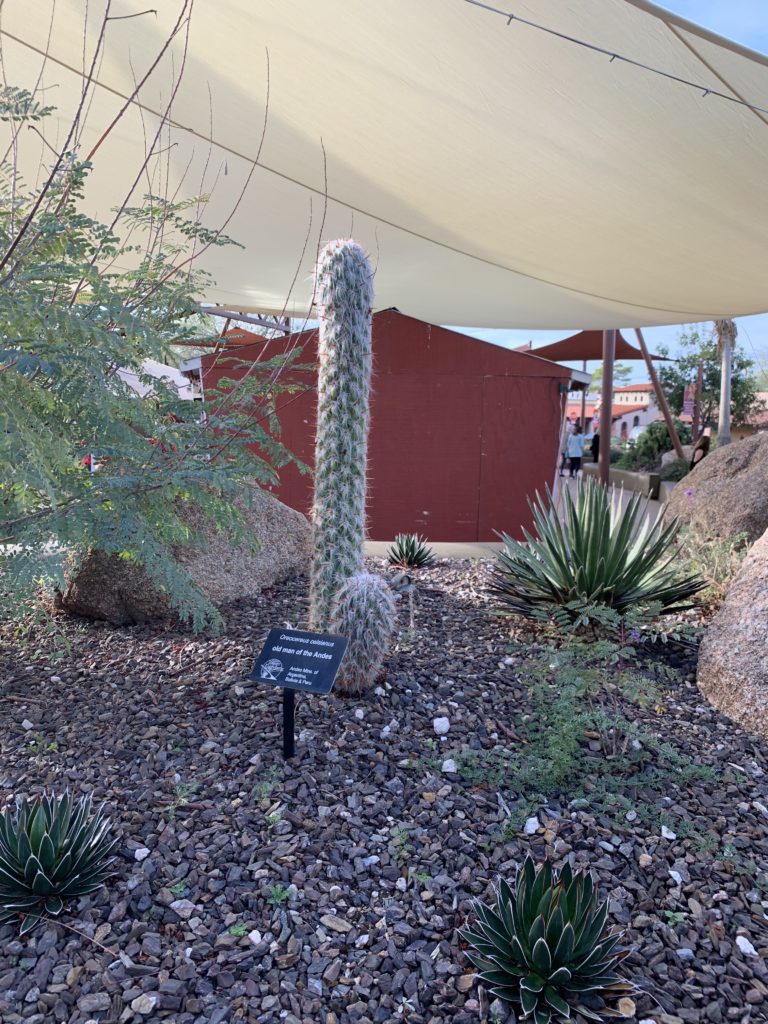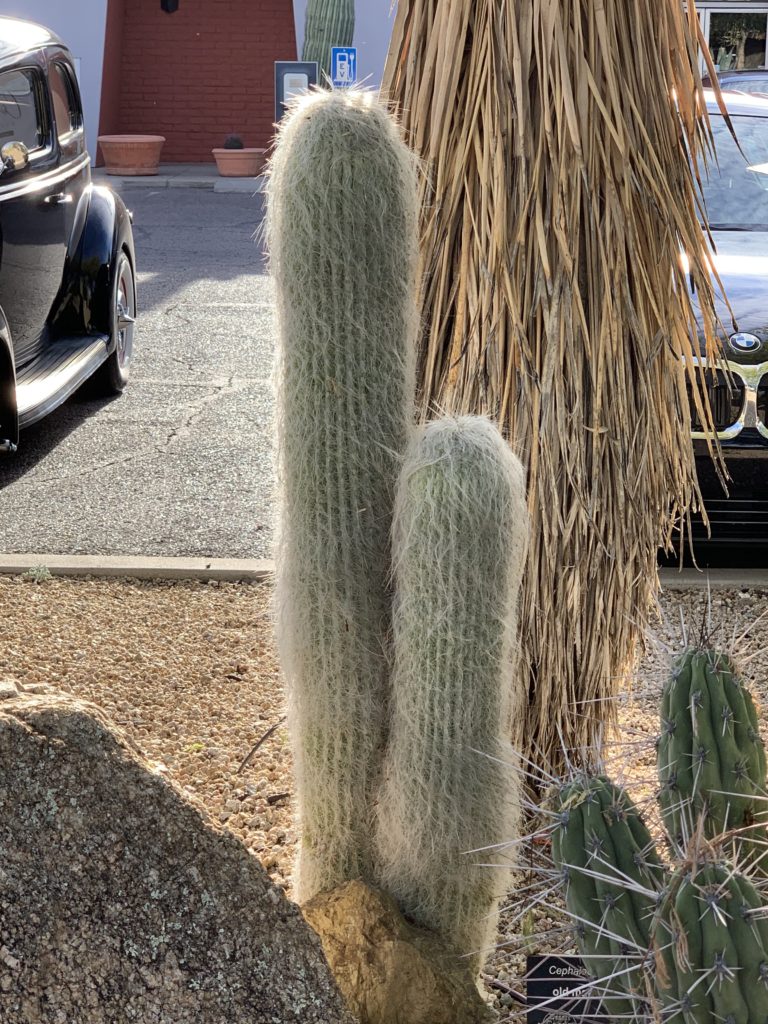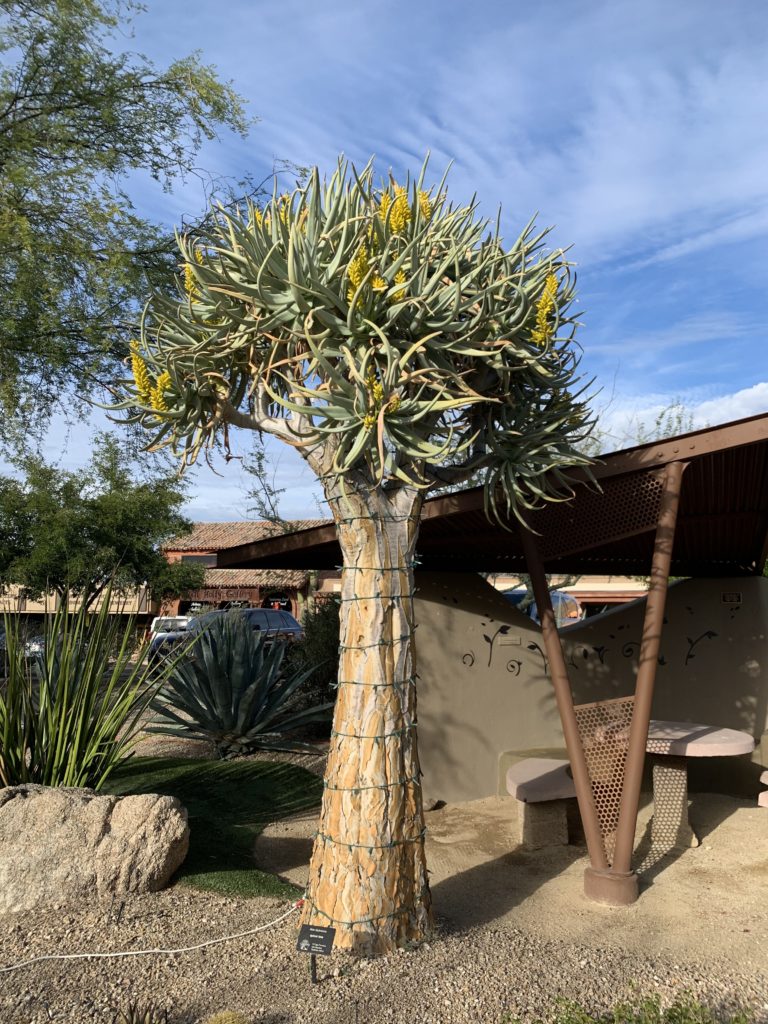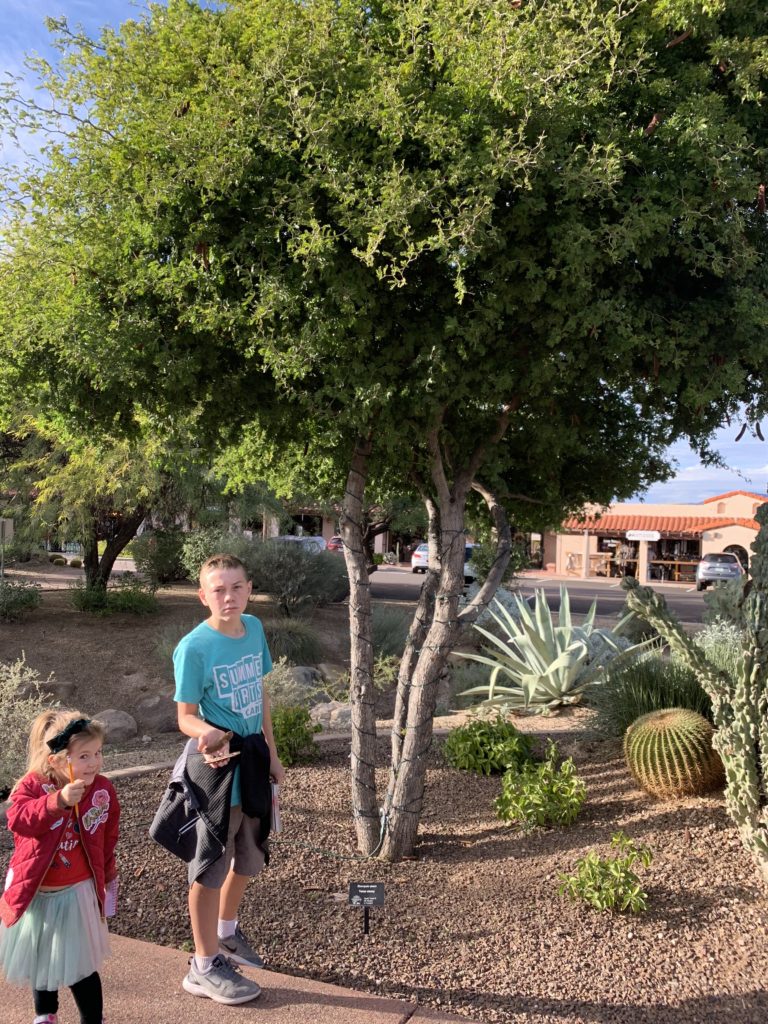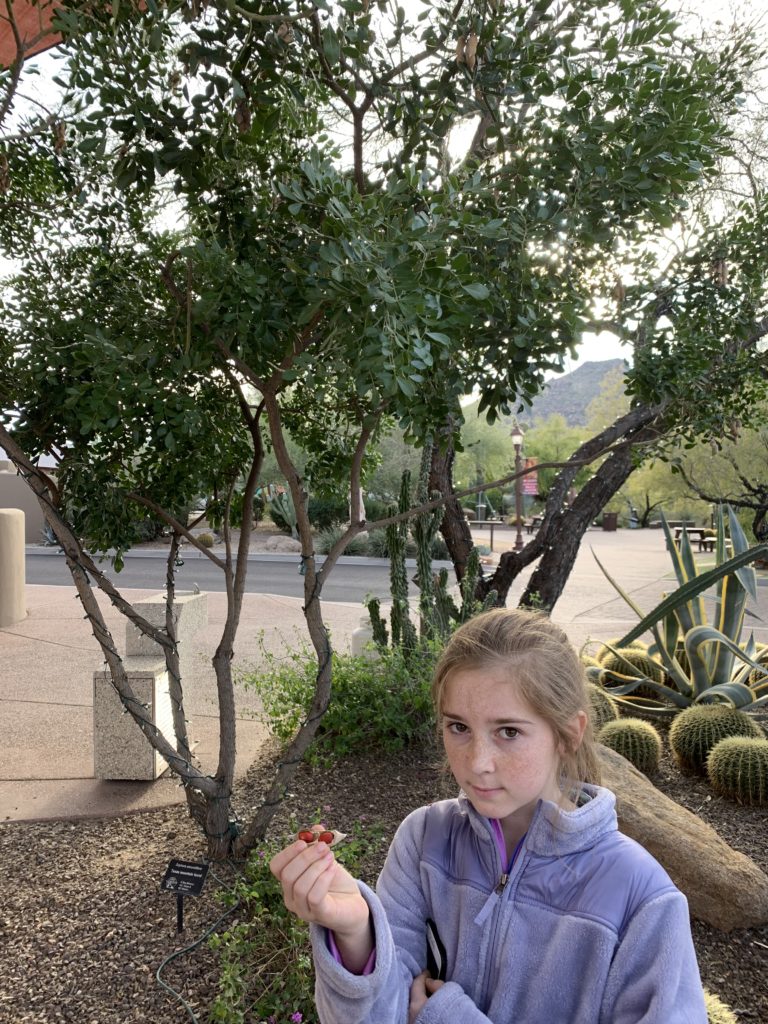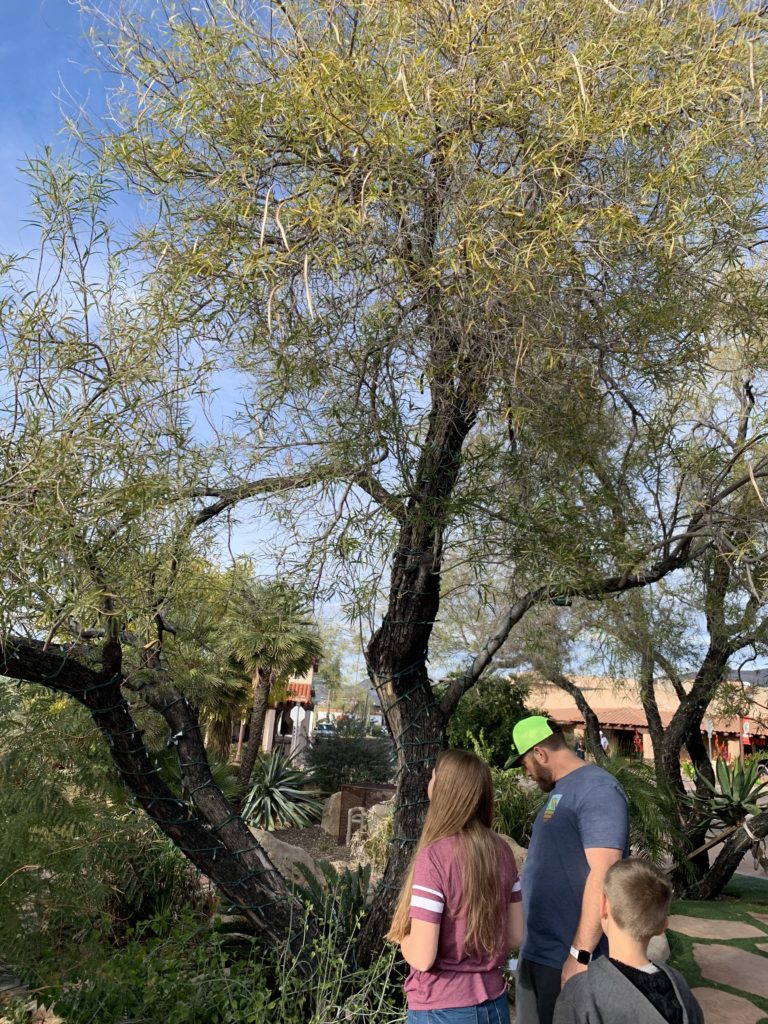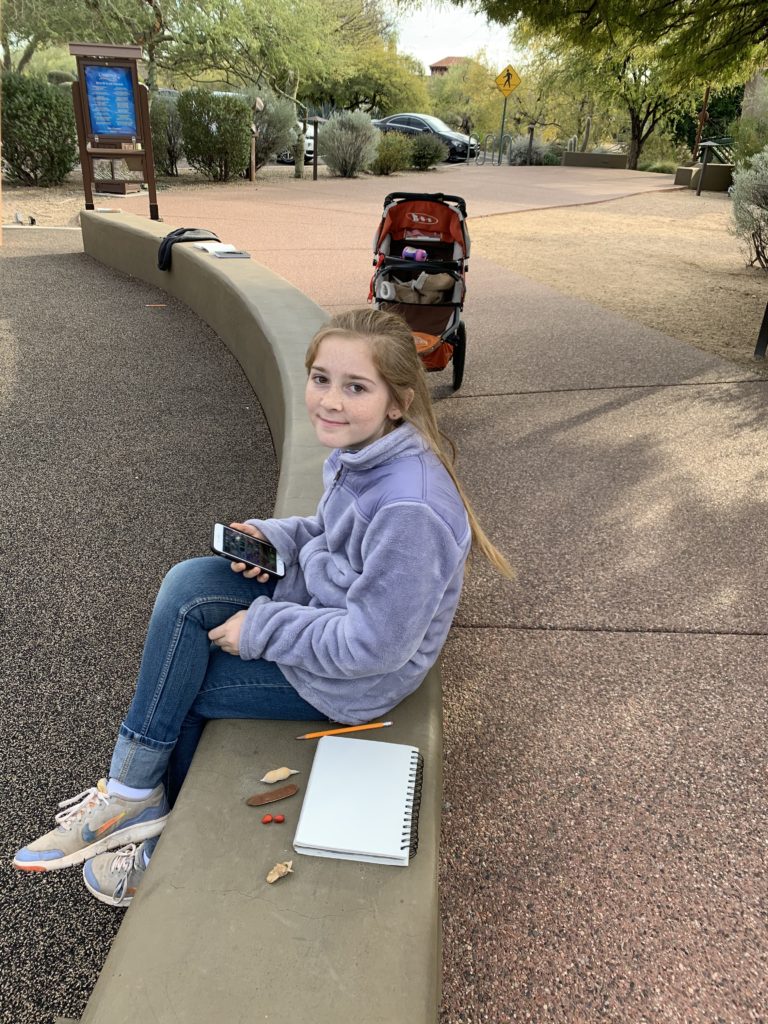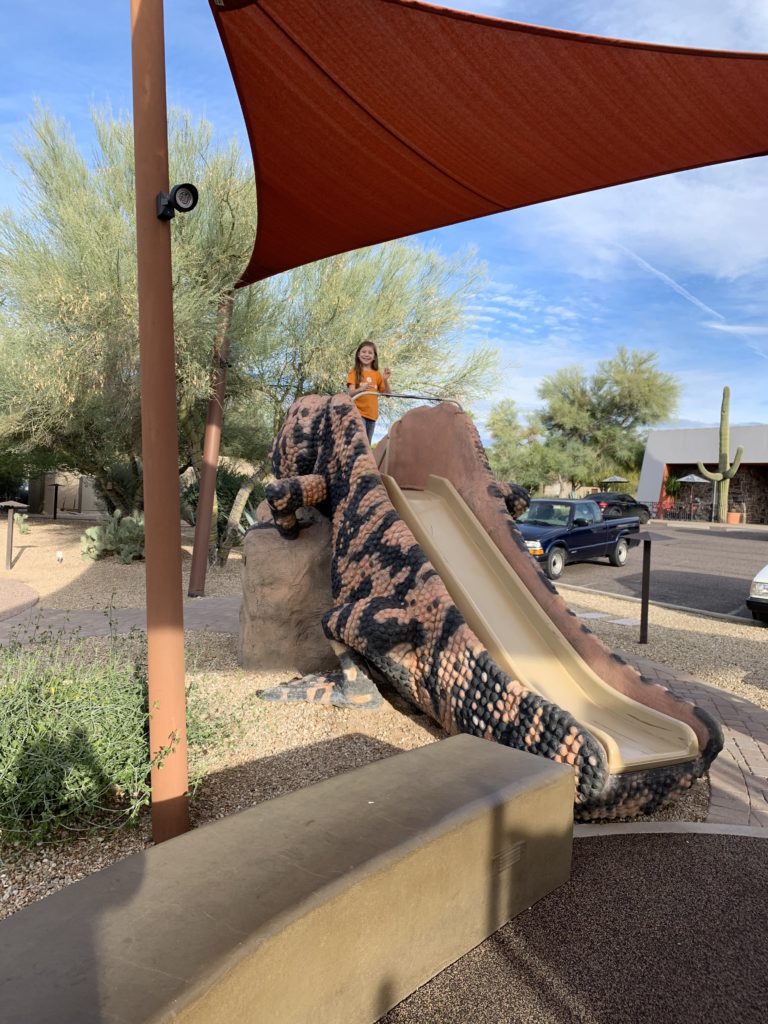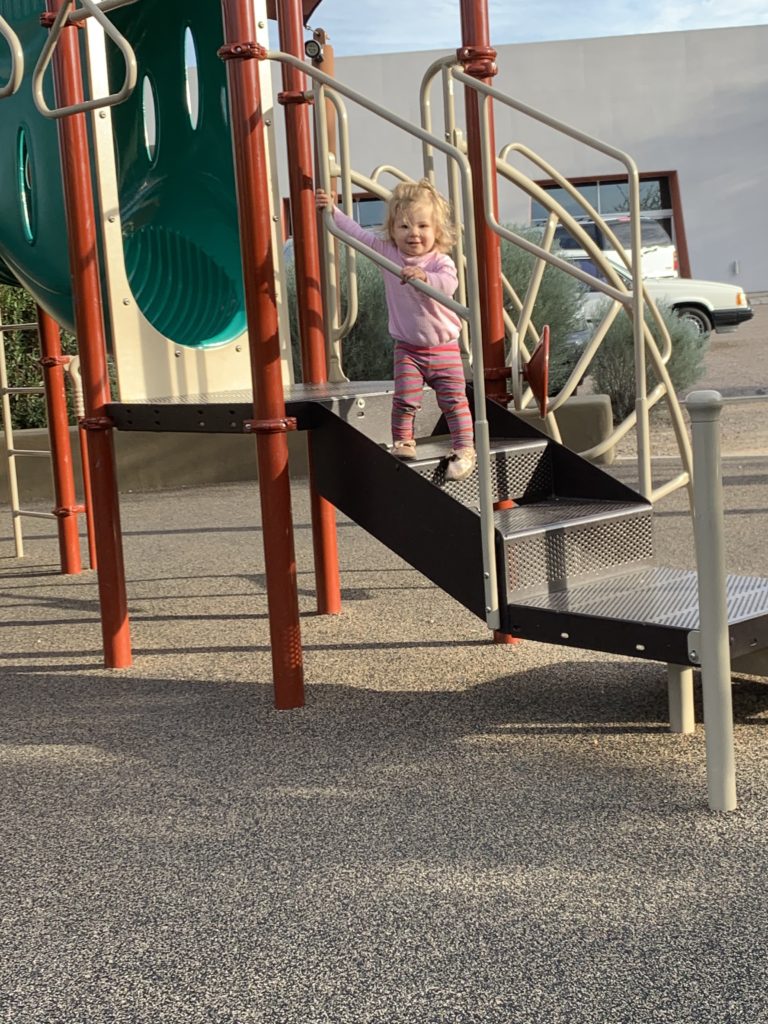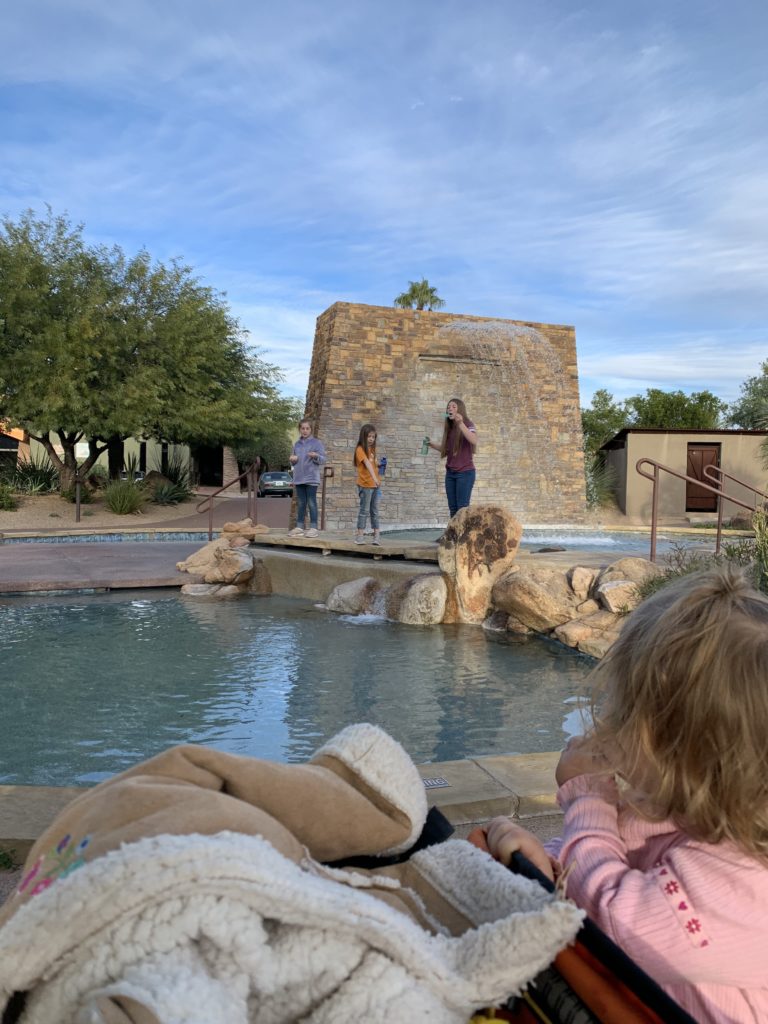 Curriculum Recommended: The Book of the Trees Complete Set for grades 6th+